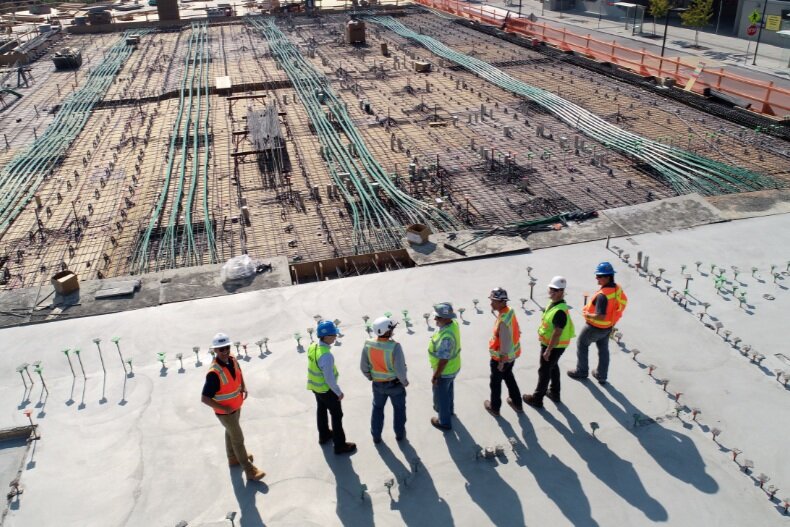 Background
Darwin Gray's Commercial Property team was instructed to act for the commercial developer on the acquisition of a brownfield site for the development of a forty-two-unit light industrial scheme aimed at local starter businesses and funded by Development Bank of Wales. The scheme itself is one of the largest new build developments of its kind in recent years in the local authority's area.
The acquisition contracts from two separate sellers were conditional on an acceptable planning consent being received for the proposed development and involved both deferred consideration (where the purchase price was not due until a year after completion) and development obligations (involving leasebacks to the Seller), which were secured by legal charges registered against the titles to the property.
Our support
Our team advised on complex planning obligations via a s106 agreement with the Council covering detailed training and development commitments from the developer, in accordance with Council's requirements for the site.
We negotiated appropriate easements concerning access and services with adjoining owners and statutory agreements with Welsh Water and Western Power Distribution to ensure all appropriate services were put in place to service the development. Furthermore, we dealt with all construction elements across the development including advising on building contracts, professional team appointments, bonds, structural guarantees and collateral warranties.
We advised the client on compliance with all Development Bank of Wales conditions precedent, contained in its development finance offer letter, including the provision of new security on the bank's favour and the discharge of existing security. This also involved the removal of restrictions on title to enable the unit sales to proceed as planned.
Once construction began, we were instructed to dispose of the units in the development off-plan by means of 999-year leases containing a service charge to deal with the common areas of the new industrial estate.
Outcomes
Practical completion of the first and second phases of the new development is due to occur in November 2020.  It has proved to be a very popular scheme with its target buyers, despite the current challenging economic circumstances providing a much-needed site in this particular local authority area for fledgling and growing local businesses to acquire starter properties.
Darwin Gray's excellent relationships with the client's professional team, appointed agents, local authority planners and the funder are instrumental in the ongoing success of the scheme.