August 22, 2023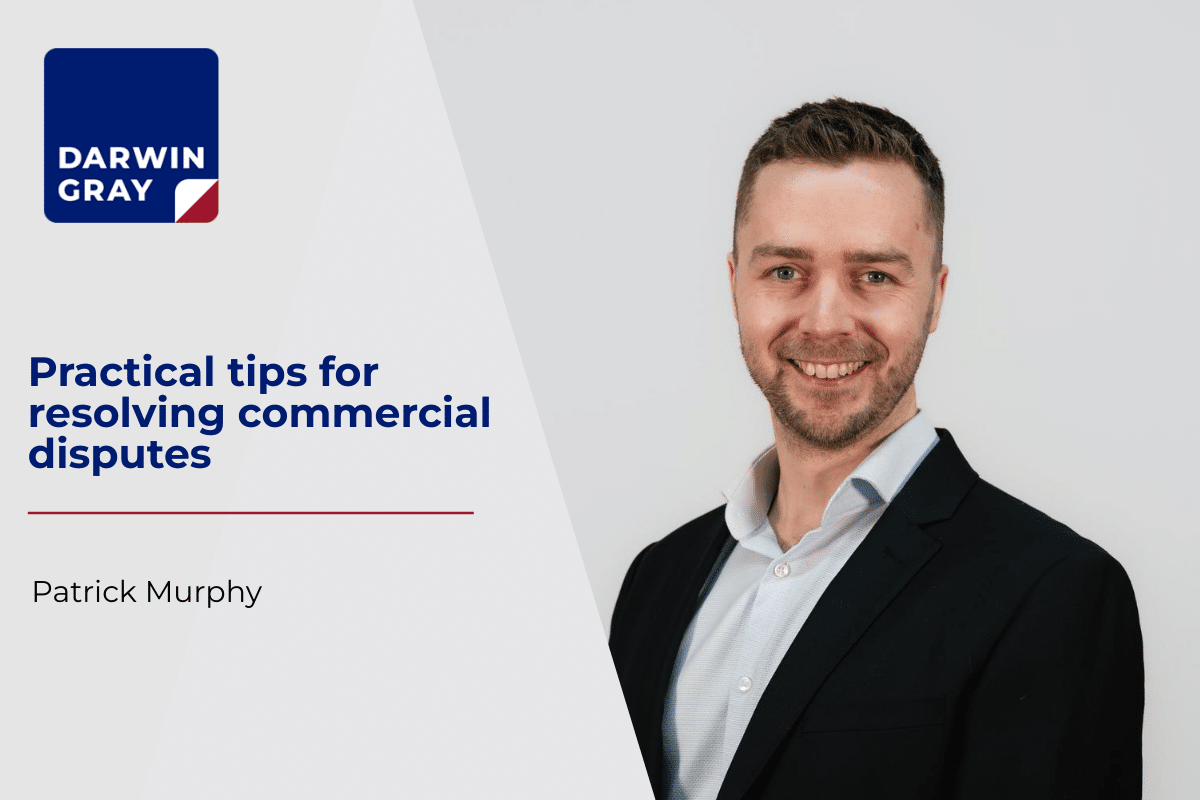 A commercial dispute can take up a business's precious time and resources. Thankfully, there are some essential steps businesses can take to help minimise disruption to your daily operations if it looks like a dispute is on the horizon.
Gather all the relevant information and documents 
Contractual documents and correspondence with your opponent are key to understanding the terms of the commercial relationship, and which party is in the right, and what the claim is worth. There might also be emails and meeting notes which demonstrate how the dispute arose. Witnesses may also be able to recollect key events, so ask them to make detailed notes of what they remember. There may be other electronic evidence such as CCTV, photographs, screenshots and messages.
It is essential to gather all of this evidence as soon as you realise there is a problem, and make sure it is safely stored to ensure it does not get lost or deleted.
Are you insured?
Check your business's insurance policies for things like revenue protection, business interruption insurance and legal expenses cover. These can help to minimise the amount of money your business loses as a direct result of the dispute. It is always worth checking with your insurers or your broker as soon as possible, and some policies have time limits relating to how long you have to claim for cover under the policy.
Assess the prospects honestly
Objectively assessing which side is in the right can help you to decide on how to manage your claim. You may think that your business has been faultless in the events leading up to the dispute, but would an impartial third party agree? An honest assessment may help you decide on what an acceptable compromise might look like.
Consider alternative dispute resolution
Unless there is an urgent need to protect data, property or other assets, most disputes can be resolved without the need to go to Court. Could a meeting between the parties help resolve the issue? Often this can help each side better understand their opponent's position, and can lead to settlement.
Alternatively, if the relationship between the parties has broken down irreparably, consider whether a mediator could help to encourage settlement discussions.
Assess your opponent's financial position
Consider whether your opponent has caused this dispute because they are unable to pay you. They may be able to pay later down the line, or in instalments, so a repayment arrangement can often help resolve disputes.
Alternatively, your opponent may be suffering such financial difficulties that they could be facing insolvency. In that situation, you may need to act sooner rather than later to maximise your chances of recovery.
Take legal advice
If it is clear that attempts to resolve the dispute directly with your opponent are not going to succeed, a solicitor can help you to assess the prospects of your claim, formulate a litigation strategy, and pursue your opponent for the loss you have suffered. Most disputes never need Court proceedings, let alone a trial, and at Darwin Gray we have a track record of resolving commercial disputes for clients by achieving very favourable settlement terms.
If your business is faced with a dispute with a supplier, customer, contractor, or any other third party with whom you do business, get in touch with Patrick Murphy today on 029 2082 9122 / pmurphy@darwingray.com for an initial free, no obligation conversation.