September 20, 2022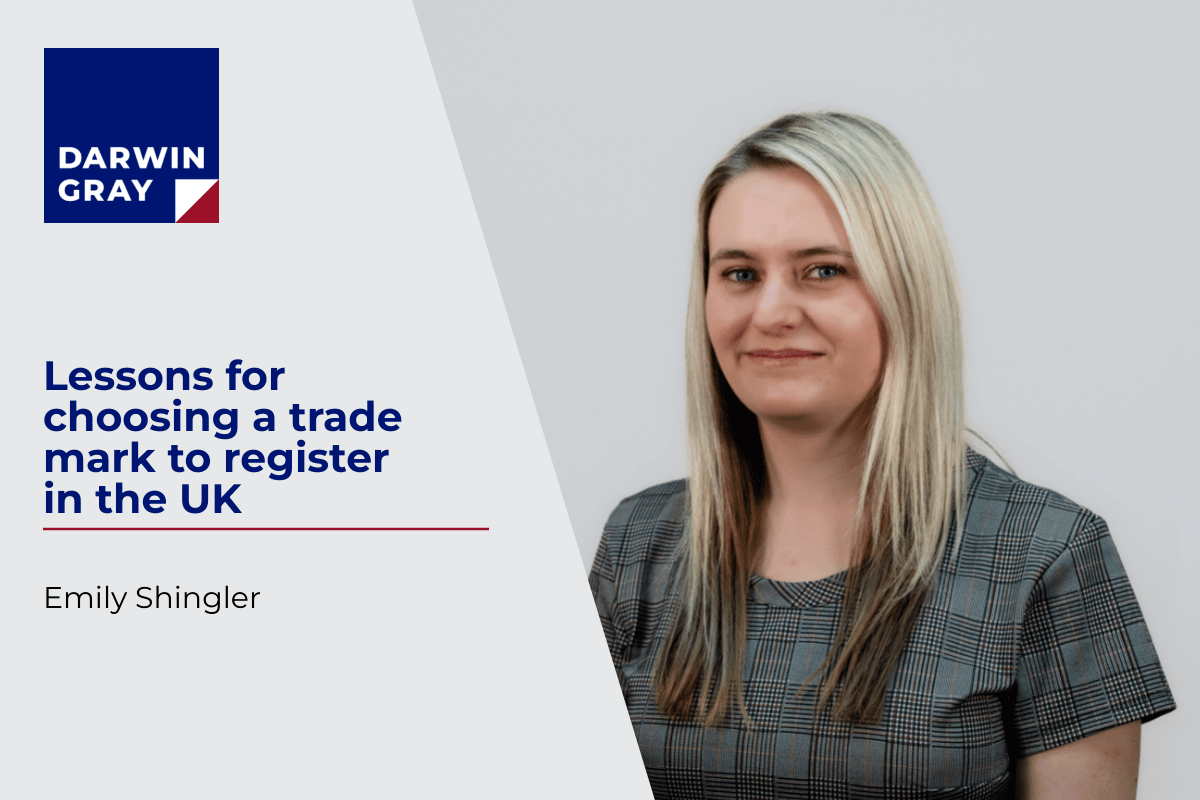 When energy drinks giants Monster and Red Bull recently met in the High Court, it was an important reminder of protecting your trade mark. Darwin Gray's intellectual property experts share some tips for choosing a trade mark to register.
What happened with Monster v Red Bull?
In the recent case of Monster Energy Company v Red Bull, Monster had applied to the UK Intellectual Property Office (UKIPO) to register the trade mark, RED DAWG. The registration was opposed by Red Bull.
The High Court determined that, because of the similarity between the marks, consumers encountering the later RED DAWG mark will "certainly be reminded" of the earlier RED BULL mark, even if they are not confused between them. As a result, that would make it easier for Monster to establish and sell its RED DAWG energy drinks without incurring the marketing costs that would otherwise have been required; giving rise to an unfair commercial advantage in the required sense.
Unfair advantage or detriment to earlier mark
This case is an important reminder of the protection afforded to a registered mark that has a reputation in the UK.
Under the Trade Marks Act 1994, a trade mark which is identical or similar to an earlier trade mark shall not be registered if the earlier trade mark has a reputation in the UK, and the use of the later mark would take advantage of, or be detrimental to, the distinctive character or repute of the earlier mark.
Businesses therefore need to be careful when choosing a logo which is similar to another registered trade mark that is being used and has acquired a reputation.
Tips for choosing a trade mark to register in the UK
Conduct searches: It is vital to ensure that the mark (or one similar to it) is not already registered or in use for the same, similar or related products/services. Search the UK trade mark register (https://www.gov.uk/search-for-trademark). Even if a mark is not registered it can still attract protection and you may be liable for infringement. It is therefore important to carry out searches in your market area. For example, conduct internet searches, review trade directories and the register at Companies House.

Consider if a similar earlier mark has a reputation in the UK: As the case above highlights, an owner of an earlier similar mark that has a reputation may have grounds to object to your application to register your trade mark.

Ensure your proposed trade mark is unique: When applying to register a trade mark, the mark will be examined to assess whether it is distinctive. In other words, whether the mark can be recognised as a mark that differentiates your goods or service as different from someone else's.

Avoid describing the goods or services the mark will relate to: If the mark is too descriptive then it is unlikely to be registered. Try to avoid the mark having any connection with the goods or services.
For more information about the above or a related matter, get in touch with Emily Shingler on eshingler@darwingray.com or 02920 829 102 for an initial free, no obligation conversation.