May 15, 2023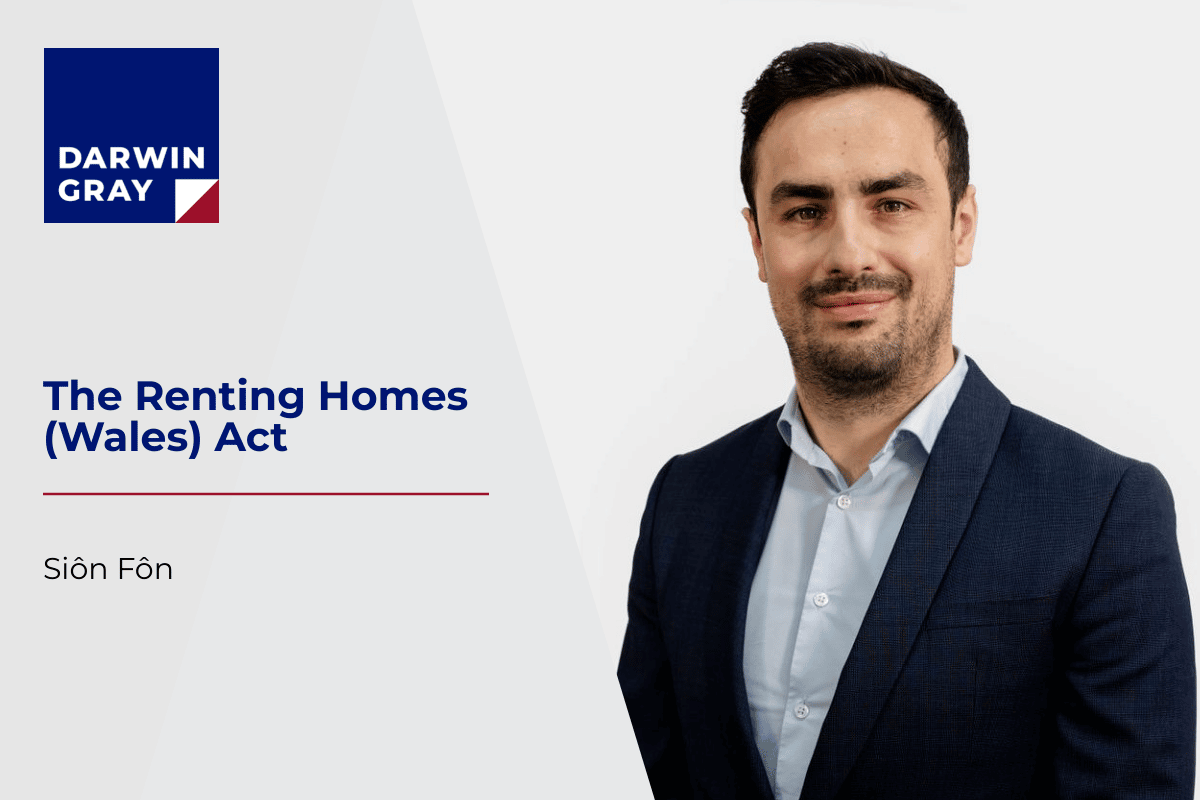 By Siôn Fôn
Renting Homes (Wales) Act 2016: 1 June 2023 – a key date for landlords
The Renting Homes (Wales) Act 2016 has been fully in force since 1 December 2022, but landlords should be aware of the deadline coming up on 1 June 2023 and what this means for them going forward.
Following on from our previous article (found here), various changes were put in place on 1 December 2022 to make renting a consistent process for landlords, and provide tenants more security in their homes.
The Renting Homes (Wales) Act 2016 has implemented various changes including changing the procedure for "no fault" evictions. The new requirements, explained below, must be put in place by landlords and tenants by 1 June 2023.
Here, we discuss a few of the key changes that both landlords and tenants should be aware of, as well as how we can help to implement these changes.
Key things to implement: for landlords
Tenants are now known as 'contract-holders' and tenancy agreements have been replaced with 'occupation contracts', which is effectively a written contract setting out the terms of the tenancy. An occupation contract is the new standard form of agreement that will govern all tenancies granted on or after 1 December 2022.
For tenancies that already existed before 1 December 2022, landlords are required to issue a 'written statement'. This serves as a summary of the current terms in place with the contract-holder, as well as incorporating the compulsory terms of the new occupation contract. All current landlords must issue their existing contract-holders with a written statement by 1 June 2023.
A failure to do so can mean that compensation is payable to the contract-holder for each day that the written statement is not provided.
'No fault' evictions from 1 June 2023
There are a number of reasons why landlords might need to evict a contract-holder, through no fault of the contract-holder, such as the landlord's wish to sell the property. From 1 June 2023, the law will significantly restrict a landlord's ability to do so, especially where they have not complied with full extent of their obligations as a landlord. See in particular, sections 173-176 Renting Homes (Wales) Act 2016.
The current 'section 21 notice' has been replaced with a 'section 173 notice'. The new section 173 notice provides for a longer notice period that landlords must give their contract-holders to vacate, from the current 2 months to 6 months. This applies to tenancies granted after 1 December 2022 currently, but will apply to all periodic tenancies from 1 June 2023.
Any landlords that wish to give their contract holders 2 months' notice, should do so as soon as possible. It is important that landlords understand their position and do not let mistakes, such as not giving enough notice, delay important plans.
Our friendly team will be able to advise whether your contract qualifies for the shorter notice period if you are unsure.
Fixed term tenancies
This article does not apply to fixed term contracts, licenses or breach of occupation contract evictions. If you have any questions regarding such contracts, then please reach out to us using the details below.
How can we help
We are here to help you navigate these new legislative changes. If you have any questions, please contact Sion Fon on sfon@darwingray.com or 02920 829 107.