October 5, 2022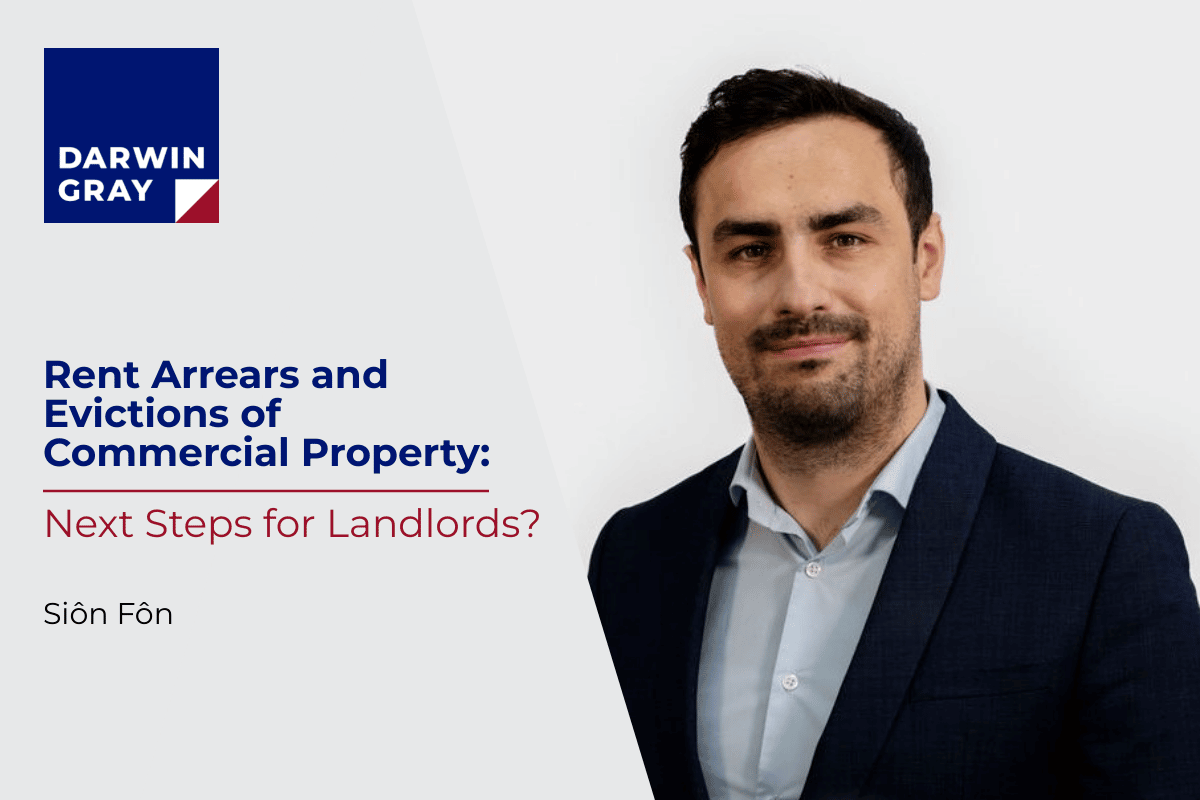 By Siôn Fôn
In March 2022 the Welsh Government decided to extend the general pause on a landlord's right to forfeit commercial leases for rent arrears in Wales for a further six months, under the Coronavirus Act 2020 (Alteration of Expiry Date) (Wales) Regulations 2022.
The Regulations meant that landlords in Wales were not be able to bring their commercial leases to an end and evict their tenant if they failed to pay rent, despite the fact that commercial leases in England could be forfeited.
With no further extension announced, the moratorium came to an end on 25 September 2022. This means that landlords of commercial leases in Wales and England are now free to forfeit tenancies provided that there is a right under the lease and the strict rules are followed.
Now with costs increasing and financial pressures mounting, many commercial tenants will likely be struggling this winter.
So, what are the next steps for landlords? We have come up with top tips that you, as landlords, should consider that will help you manage the arrears of your commercial tenants:
Regularly keep on top of your schedule of arrears – It is important to keep an eye on increasing arrears. Keep an ear to the ground and look for signs that your tenants are struggling. This will include keeping copies of any communication between you and your tenant and keeping detailed notes of how much is paid and when.
Negotiate payment terms – forfeiture can be a drastic action to take and is usually used when all other options have been utilised. You may want to consider seeking to agree repayment terms with your tenant if they are in a position to pay the outstanding arrears over an agreed period of time. That said, you must appreciate that taking this approach may limit your rights to forfeit.
Other options – consider whether options (including debt recovery proceedings, insolvency claims or Commercial Rent Arrears Recovery) may be more suitable. Check the lease for any guarantors or rent deposits as this may help you decide what action to take.
Check the provisions of your lease – landlords hoping to bring their commercial leases to an end and evict their tenants will need to make sure that they do not breach the terms of their lease and have regard for common law rules. This is why it is important to check what you can and can't do under your lease is essential.
Be careful not to waive the right to forfeit – if you are proceeding with forfeiture, it is vital that you do not waive any right to forfeit with any form of negotiation, payment requests or correspondence with your tenant.
Take legal advice before taking any further action. forfeiture is a very complex area of law and there can be hidden costs associated with taking back possession. If you require advice on rent arrears or forfeiture, please get in touch with Siôn Fôn on 029 2082 9107 or sfon@darwingray.com for an initial free, no obligation chat.