September 5, 2023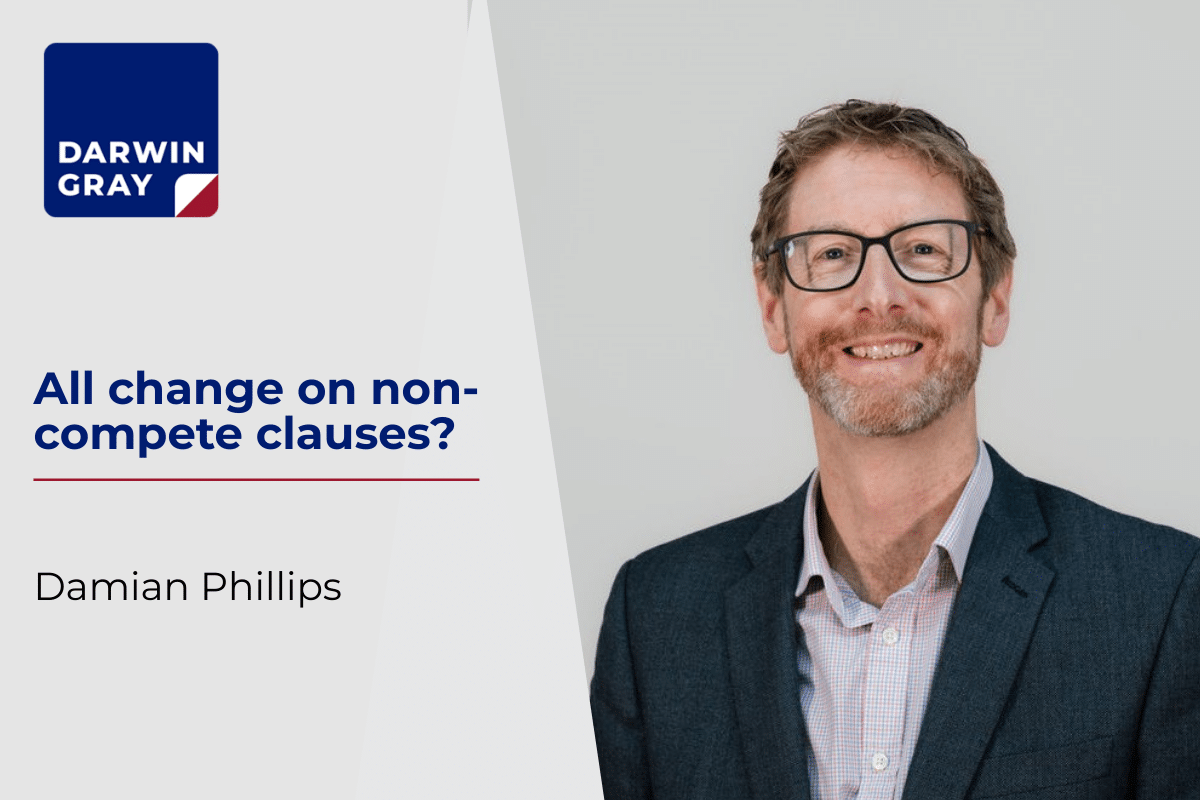 Non-compete clauses are used to prevent departing employees from competing against the business or organisation they are leaving. They are often an important tool for employers to protect their businesses. However, significant and controversial changes are on the way.
What are non-compete clauses?
Sometimes described as restrictive covenants or post-termination restrictions, non-compete clauses are clauses included in an employee's employment contract which prevent that employee from working for a competing business or organisation for a period after they've left their employment. The period of this restriction can vary, but they will most commonly be in place for a period of 6 or 12 months after the employee's exit. Sometimes, however, especially for directors or key salespeople, they can be imposed for more than a year.
Why are they controversial?
On the one hand, they protect a business or organisation's contacts, clients, and confidential information by stopping departing employees from joining rivals. On the other, they can amount to a restraint of trade and can hamper a departing employee's ability to work in the future. The longer the period of restriction, the greater the protection for the employer, and the greater the restraint of trade for the employee.
What's changing?
The Government has announced that it plans to cap the length of non-compete clauses to a period of 3 months after an employee has left his or her employment. There is no timescale for this law change, but there is speculation that the Government may try and implement the change before the next general election.
What about existing non-compete clauses?
We simply don't know yet. It's possible that the law change will mean that existing non-compete clauses can only be effective up to the period of the new cap of 3 months. Alternatively, it could mean that only employment contracts entered into after the law change are caught by the new cap.
Will this allow employees to steal their employers' customers or poach their employees after 3 months?
No, the Government's consultation at the moment only covers non-compete clauses – so although this will allow employees to join competitors of their employers after 3 months, employers will still be allowed to include "non-solicitation" clauses in their contracts of employment. This will help prevent employees from stealing their customers, clients or employees once they start work for a competing business.
However, this is likely to make the wording of these clauses even more important. Restrictive covenants are not always enforceable under employment law if they aren't clearly worded and reasonable, so it will be crucial for employers to seek legal advice on the wording of their restrictive covenants when the changes come in.
Who is this going to affect?
Employers and employees. Employers will be very concerned that the law change could impact on the protection they can put in place when an employee (particularly an important or senior one) leaves. On the flip side, employees will be happy because lots of them will have much less restriction on them after leaving their employment.
If you require assistance with any of the above, please contact a member of our employment team, Damian Phillips, on 02920 829 126 or dphillips@darwingray.com for a free initial chat to see how we can help you.