November 14, 2023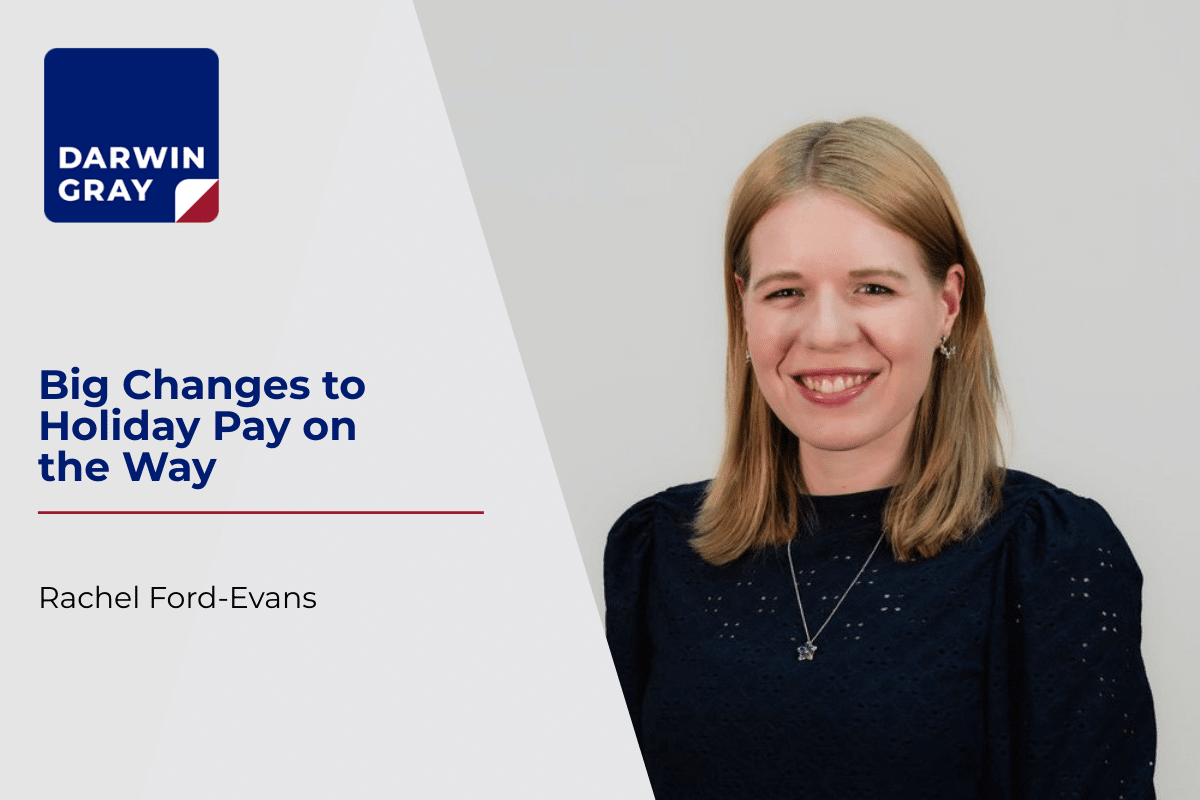 Last week, it was announced by the UK Government that some major changes to the rules on holiday pay are likely to come into force on 1 January 2024.
What is the background to this?
The UK Government has finally responded to the consultation on holiday pay that's been ongoing for some time. This has arisen out of the UK's withdrawal from the EU, and the Government's decision to review certain parts of UK employment law as a result of this. Holiday entitlement and pay under the Working Time Regulations 1998 are one area in which there has been conflicting case law for some time.
The Government response to the consultation suggests we are about to see major changes to holiday pay for workers who work irregular hours (such as casual workers) or only work for part of the year (such as term-time workers).
What's going to change?
The biggest likely changes are as follows:
Simplifying holiday pay calculations for workers who work irregular hours so that employers can pay those workers rolled-up holiday pay;
Allowing employers to go back to calculating workers' holiday entitlement based on 12.07% of hours worked in the pay period (a system which was previously widely used until a recent Supreme Court decision which threw the law in this area into confusion) and to pay holiday pay at a rate of 12.07% of pay received in that period; and
Clarifying that when it comes to paying holiday pay, all payments linked to the performance of a worker's duties should be included. This would include things like commission and regular overtime payments.
When will this happen?
The likelihood is that these changes will come into force very soon – from 1 January 2024 – so employers need to act now to check that their payroll systems and HR policies are updated.
Who is this going to affect?
All employers who have workers who don't have a set pattern of hours – e.g. casual hours workers (sometimes called ad hoc hours workers), zero hours workers, part-year workers and some agency workers.
The new approach will reflect an 'accrue as you go' type arrangement for irregular hours workers, i.e. they will build up holiday as they work and can be paid for holiday as that holiday accrues.
What do employers need to do?
Check how you currently deal with holiday / holiday pay for irregular hours workers – how many of your workers could be affected by this?
Check your contracts – you may need to amend them and consult with workers before you do so.
Consider payroll implications – are your payroll systems set up to deal with any changes?
Take legal advice now – there's an unusually tight turnaround for these changes to come into force, so consider taking advice right now to ensure you're prepared.
If you require assistance with any of the above, please contact a member of our employment team, Rachel Ford-Evans, on 02920 829 120 or RFord-Evans@darwingray.com for a free initial chat to see how we can help you.