July 31, 2023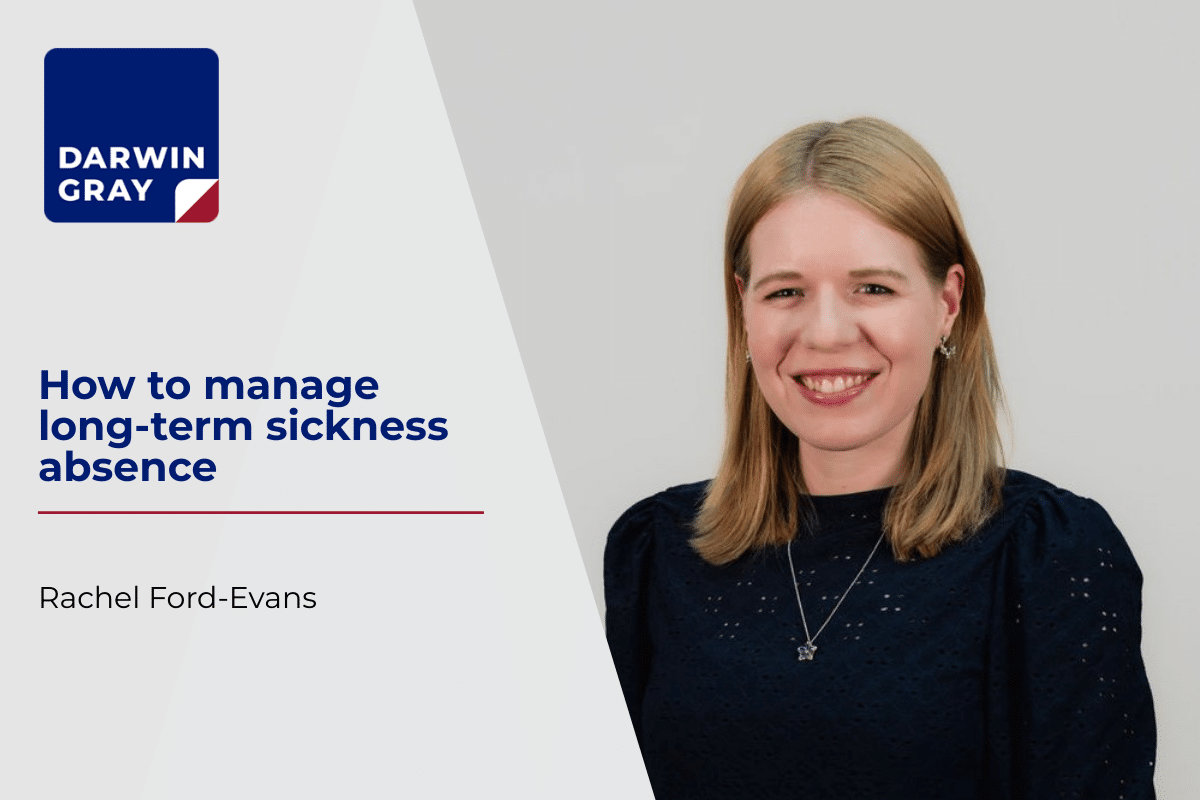 Recent figures published by the Office for National Statistics show that the number of individuals not working in the UK due to long-term sickness is at an all-time high, with more than 2.5 million people now economically inactive due to long-term health issues. Our employment team has explored how employers can best manage long-term sickness absence.
Why are sickness absence levels so high at the moment?
It is believed that the biggest underlying causes of the rise in long-term sickness are an increase in mental ill-health conditions, a rise in long Covid symptoms, and an increase in musculoskeletal conditions such as back pain due to the number of workers working remotely at unsuitable desk stations.
How does long-term sickness absence impact employers?
Long-term sickness absence can be difficult for employers to manage. Employers need to balance the duty of care towards their employees with the ongoing needs of their business or organisation.
If a high number of employees are absent from the workplace for a long period of time, this can have practical and financial effects. It can impact the workload and wellbeing of other staff and cause financial implications such as the need to find, train and pay for temporary cover.
What proactive steps can employers take?
Communicate
Early communication is important to help identify any issues and ensure that action is taken as soon as possible to ensure that employees feel supported. To help employees who might be suffering from anxiety or stress-related ill health, possible support includes establishing a mentorship/coaching programme, providing additional training, or arranging employee assistance programmes.
Have a clear sickness absence policy.
A well-drafted absence policy will improve fairness and transparency, ensure that an employer's approach to managing sickness absence is consistent, and make sure that employees know what your expectations are when it comes to attendance levels.
Consider offering flexible working opportunities.
This may take the form of part-time work, flexi-time, annualised hours, or a remote working scheme. This might assist employees suffering from symptoms such as severe fatigue, which can be one of the symptoms of long Covid and other long-term illnesses. If managed appropriately, this could mean the difference between employees being able to remain in work on adjusted terms, or having to go onto long-term sick leave and having their future employment put at risk.
How should employers manage long-term sickness absence?
Keep in touch.
Communication is key. An employer should still offer support to an employee if they are off work. It's good practice for an employer to agree with their employee on the frequency of contact (which will depend on the employee's individual circumstances, the reason for the absence and any ongoing treatment) and the method of contact. However, employers should be cautious of agreeing that contact will only be in writing, as they still need to be able to maintain a good line of communication with the employee and should usually check on their welfare verbally as well.
Consider seeking medical advice.
Medical advice may be required if guidance is needed on what adjustments might enable the employee to return to work sooner. An occupational health expert or GP's input could be helpful.
Consider options to rehabilitate an employee back into work.
This may include offering a phased return to work, amended duties or reallocation of duties on a temporary basis, relocating an employee's workstation or agreeing a temporary remote working arrangement.
Remember reasonable adjustments
The most important thing for employers to remember is that an employee who has a long-term health condition may well be protected by the Equality Act, on the basis that they could be deemed to have a disability under employment law. This means that employers have a duty to make reasonable adjustments for such employees. Above all, employers should not take steps to dismiss or discipline unwell employees without taking medical and legal advice first.
If you require assistance with any of the above, please contact a member of our employment team, Rachel Ford-Evans, on 02920 829 120 or RFord-Evans@darwingray.com for a free initial chat to see how we can help you.