May 23, 2023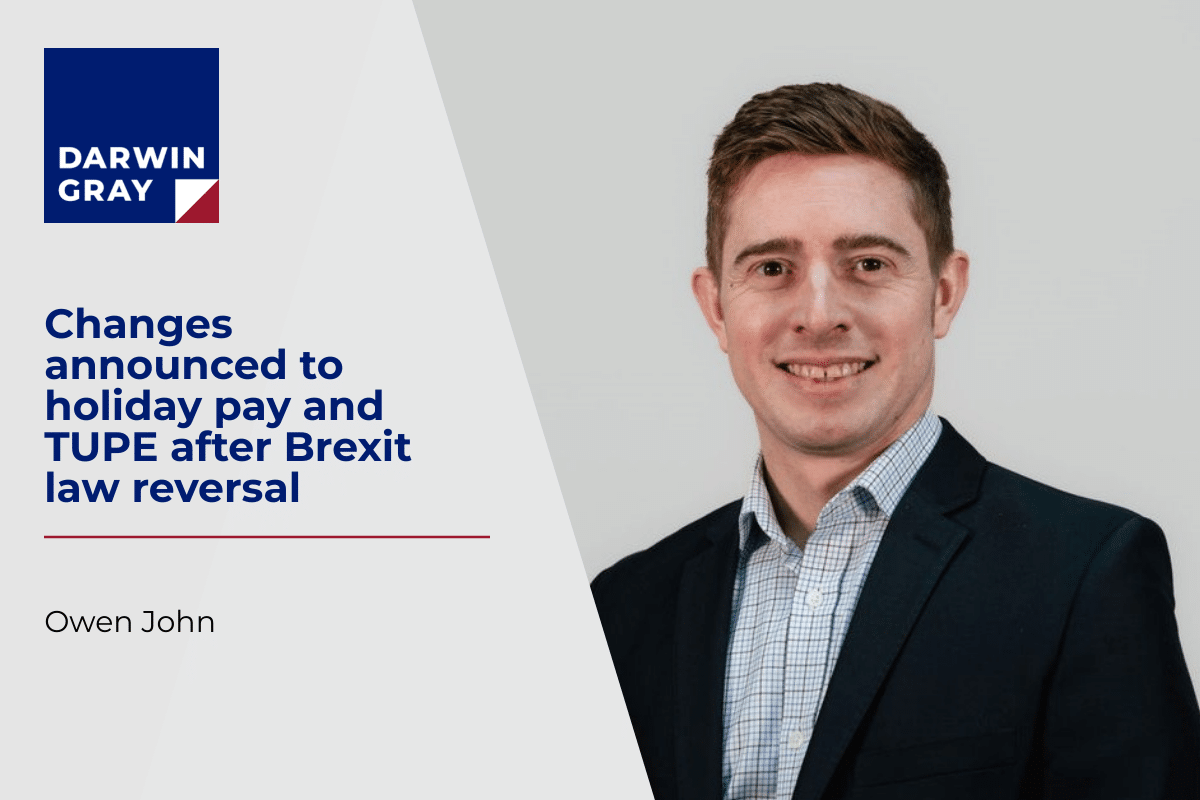 By Owen John
Following the UK Government's reversal of its approach to EU laws post-Brexit, important changes have been proposed to the rules on calculating holiday pay, TUPE, and non-compete restrictions on former employees.
What's the background to this?
The Government announced in a statement on 10th May that instead of scrapping all regulations which came from EU law (which was planned to happen on 31st December 2023), it will take the opposite approach by keeping all of these regulations in force until it has time to review them. At the same time, it has launched a consultation on reforming some of the least popular of those EU laws.
What are the planned changes?
The biggest changes proposed are:
Holiday pay: This is a hugely complex area which has been made more complicated in the last few years by case law coming out of both the EU and UK courts. It's now proposed to simplify this by using a single rate of pay to calculate workers' holiday pay, and also to allow "rolled-up holiday pay" for workers who work sporadically, such as casual workers.
TUPE: The new proposal is that smaller businesses, meaning those with less than 50 employees, will be exempt from onerous rules requiring collective employee consultation when a small TUPE transfer takes place.
Non-compete clauses: Changes are planned to limit the length of some types of restrictive covenants (those which prevent employees from moving straight to a competitor of their employer) to 3 months after the termination of employment. The intention of this is to keep the workforce moving and prevent employees from being restricted from moving between jobs within their sector.
When might this happen and what will the effects be?
Although these changes aren't likely to be implemented until 2024, they will have a significant impact. The changes to holiday in particular will be welcomed by many employers who have wrestled with this issue over the last few years, while the changes to non-compete clauses may be more controversial.
Watch this space for news on how these changes develop, and please get in touch with Owen John on OJohn@darwingray.com or 02920 829 118 if you need advice on the law in these areas.