October 18, 2022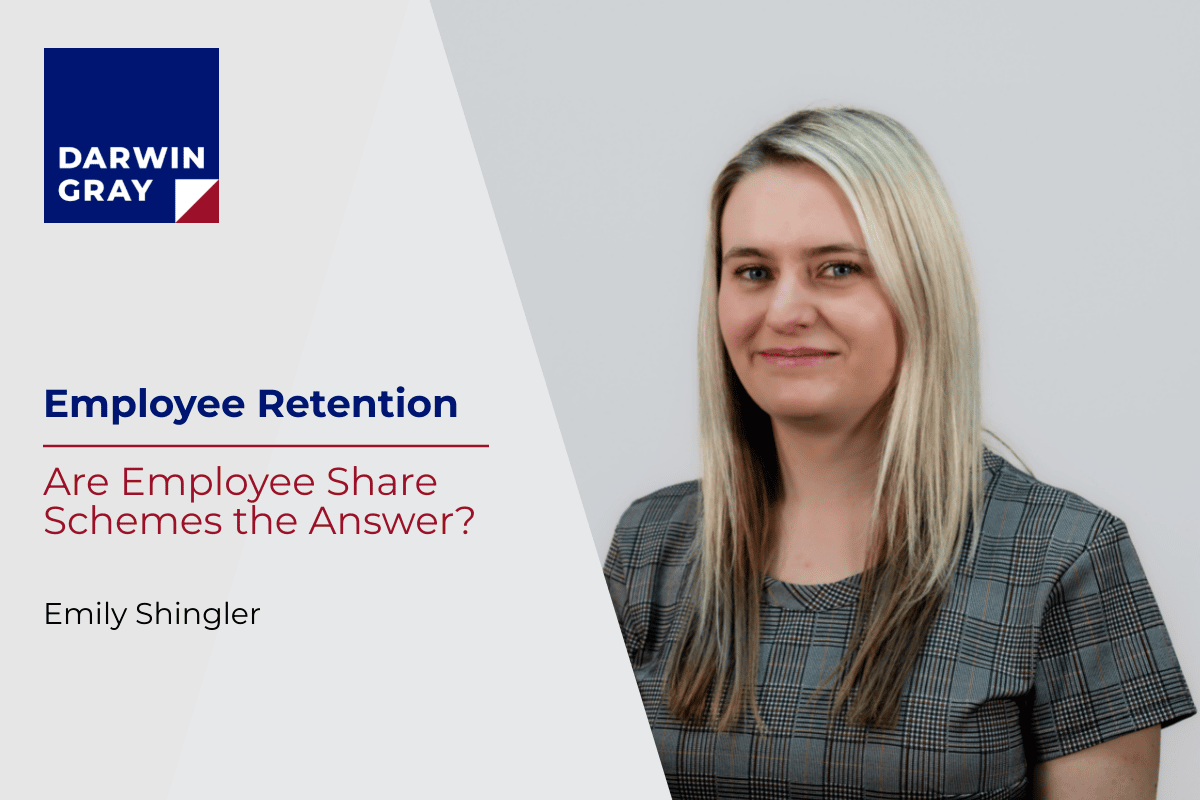 Rising inflation has created demand for pay rises, making employee retention difficult in the current economic climate. Where cash is tight for companies, shares or share options can be an important part of the package in attracting talented employees.
What are employee share schemes?
Employee share schemes are used by companies as a way of providing benefits to employees (including executive directors) in the form of shares, share options or interests in shares. The shares are usually shares in the employer company or a parent company of the employer.
Why do companies use share schemes?
There are several reasons why companies use employee share schemes, including:
Improving employee retention – if employees have a stake in the business, then they are more likely to remain loyal.
Motivating employees – if an employee is rewarded when they achieve specified performance targets or where the business achieves certain objectives, then this can motivate employees and increase productivity levels.
Assisting recruitment of employees – shares or share options are often seen as an attractive addition to a benefits package when recruiting.
Rewarding employees in a tax efficient way – certain share schemes enjoy valuable tax reliefs.
What schemes are available?
Employee share schemes take many forms. Often, they are divided into two categories: tax-advantaged share schemes and non-tax-advantaged share schemes.
Tax-advantaged schemes
Tax-advantaged schemes can provide certain tax reliefs and benefits for the employer company and/or employees if specific requirements under tax legislation are met. One of the most common tax-advantages schemes for small and medium sized companies is Enterprise Management Incentives (EMI). Where qualifying requirements are met, the company can grant EMI share options to employees, which can benefit from favourable tax treatment when such options are exercised.
Other tax-advantaged schemes include company share option plans (CSOP), share incentive plans (SIP) and save as you earn (SAYE) schemes.
Employee ownership trusts (EOTs) are also growing in popularity and provide business owners with a tax advantageous opportunity to sell their shares to an employee-owned trust. A trust will essentially own a controlling stake in a company which is held for the benefit of the company's employees. Read more about Employee Ownership Trusts.
Non-tax advantaged schemes
There are also numerous types of non-tax advantaged schemes. Whilst these schemes may not offer tax incentives, they can still be useful for attracting and retaining employees. These schemes tend to be more flexible to implement compared to tax-advantaged schemes as there are generally no statutory requirements to satisfy.
For example, a company may implement a discretionary share option scheme, where all or some employees are granted share options over shares in the company. The company can stipulate when the share option becomes exercisable, such as when key performance targets are met or when an exit event occurs (such as a sale or listing). The idea is to incentivise employees to work towards that trigger event.
What scheme is right for my company?
Ultimately, the appropriate scheme for a company will depend on the objectives and size of the business, as well as the number of employees. It is recommended that companies take professional advice from accountants and lawyers to choose the right scheme for them.
Regardless of the plan used, employee share schemes can provide a useful tool for companies to attract, retain and motivate employees in these challenging economic times.
If you would like more information about implementing these schemes, contact Emily Shingler at eshingler@darwingray.com or 02920 829 102.