March 20, 2023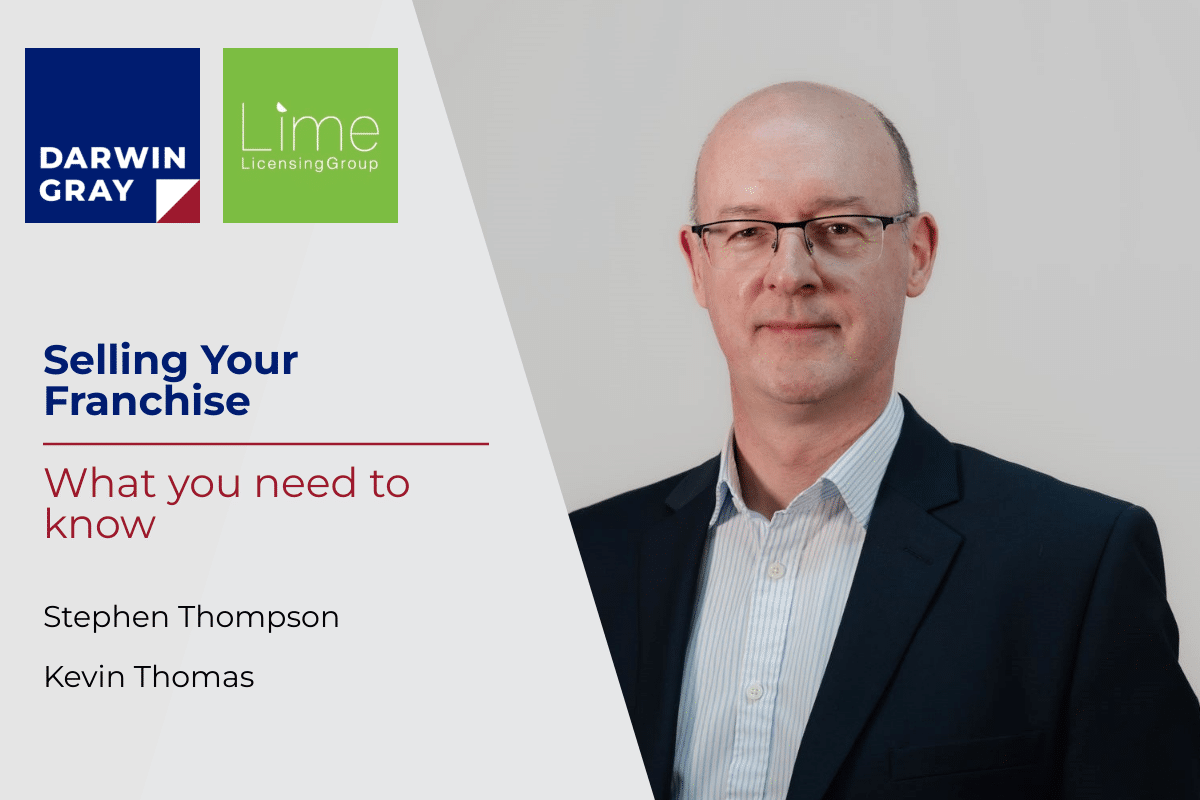 The time will come in the life of a franchise when the franchisee will want to leave the network. Some franchisees are happy just to let their agreement expire and simply cease trading. However, others may wish to realise their hard work and investment and sell their business. This is typically referred to as a "resale" and the key to achieving a successful resale is planning.
First, inform your franchisor of your wish to sell, check the resale terms of your franchise agreement and then get the ball rolling. Franchise agreements will generally contain detailed terms in relation to selling a franchise and you will need to make sure that you adhere to those terms. Remember, your franchisor will probably have the final say on who you sell the business to. In some cases, they may be able to help you find a buyer, although they may charge a fee for this.
Potential buyers will want to find out a lot about the business, so make sure you have the information and documentation to hand. The kind of information that a buyer will ask for includes trading history, turnover and profit figures, details of any staff, property, equipment, access to published accounts and most importantly the asking price. This is known as the "due diligence" process and the more that you can do to prepare for it in advance, the smoother it is likely to go.
There are many ways to value a business but the most common is a multiple of future earnings. Remember, a business is only worth what somebody is prepared to pay for it, so be realistic in your valuation. You may wish to retain the services of an accountant to help you value your business.
A franchise prospectus is a useful sales tool and is designed to help sell your business. The prospectus must represent an accurate view of what is on offer, and should not contain any misleading or false information. If it does then you might end up embroiled in legal proceedings further down the line if the buyer finds that what they have purchased is not as described in your prospectus.
Marketing your business can take on a number of forms. The internet, social media and word of mouth are now commonly used, but finding a buyer can be very time consuming, so many franchisees will use a business broker to help them. The broker will charge a commission on a successful sale, but this should hopefully be outweighed by the fact that they take away the chore of dealing with enquiries, and should ensure that only serious potential buyers come to the table.
Once a buyer has been found, before you give them any confidential information about your business, they should sign a non-disclosure or confidentiality agreement. This should ensure that any information supplied by you about your business is kept confidential to the buyer, and not used for competitive purposes if the negotiations come to nothing. Once this document has been signed negotiations can commence in earnest.
If the negotiations prove fruitful, it is advisable to use an experienced franchise solicitor to draw up the relevant legal documents needed for the legal transfer of the business from you to the buyer. Without this you run the risk that, if things do not run smoothly, you may be exposed legally if the agreed terms are not properly set out in professionally drafted legal documents. By using an experienced professional, you should be able to ensure that once the deal completes, everyone involved ends up with what they are expecting and hopefully there are no nasty surprises.
Once the negotiations are complete and the legal documents agreed, completion can take place. Unless some element of the price being paid by the buyer is deferred e.g. paid by instalments, usually on completion day the purchase price is paid in full (usually in cash) by the buyer to the seller.
One final piece of advice – be patient as you may not find a buyer immediately.
For advice on all legal aspects of franchising please contact the franchising team at Darwin Gray on 029 2082 9136 or sthompson@darwingray.com.
To discuss if franchising is right for your business, or for any franchise related matters please contact Kevin Thomas at Lime Licensing Group on 07527 508203 or kevin@limelicensinggroup.co.uk.