July 1, 2016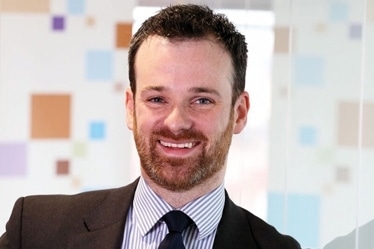 Experienced Welsh social housing lawyer Jamie Saunders has joined the team at leading Cardiff commercial law firm Darwin Gray. Jamie's appointment as Senior Associate reflects the firm's recent success and continued drive for expansion.
Social housing specialist Jamie was previously Director of Housing at Cymdeithas Tai Cantref and also spent more than 10 years at Hugh James, where he was a Senior Associate and worked closely with Neil Morgan, who is now a partner at Darwin Gray.
Stephen Thompson, also a partner, said: "Neil and Jamie are both passionate about this sector, have excellent reputations and a proven track record, working individually and together, within the social housing arena.
"We are delighted to welcome Jamie to the team, thereby continuing our growth in this specialist area; it further demonstrates our commitment to providing an excellent service in the social housing sector.
"He is joining us at a very exciting time as the firm is growing rapidly and his is a key appointment in our expansion plans. Recruiting and retaining the right people has always been key to our success."
Partner Neil Morgan said "I am really pleased that Jamie has joined our team at Darwin Gray. Having worked with him for 10 years, I know first-hand how highly capable and well respected he is. This is a very significant appointment for us and will certainly enable us to make further strides and impact within the sector."
Jamie, who is also a Board Member of Cynon Taff Community Housing Group said "Darwin Gray is perfectly positioned to provide the housing sector with what it needs from its lawyers: tailored, commercially focused advice which offers real value for money. I am very excited about my new role and am pleased to be joining Darwin Gray at this key phase in their growth".
Article by Neil Morgan.