March 28, 2017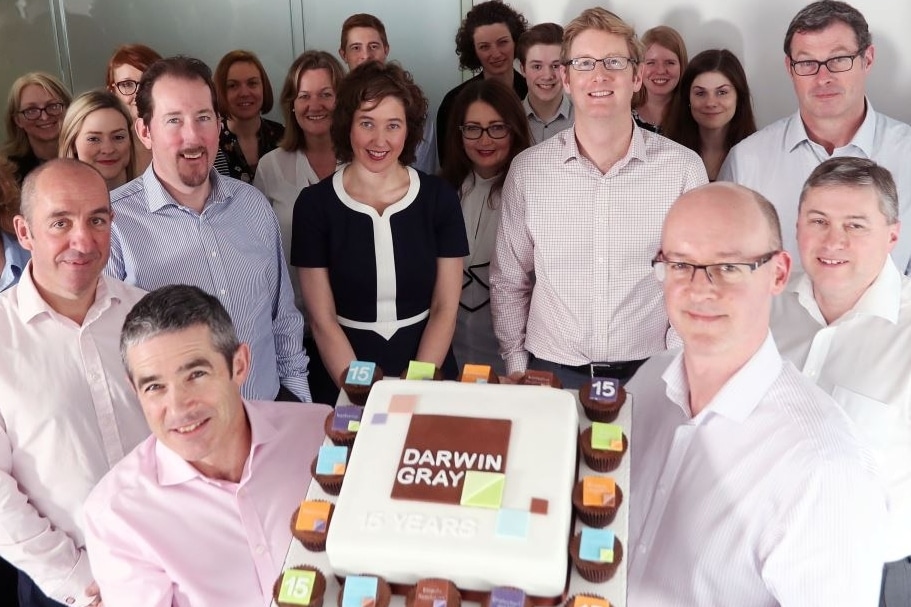 This month, Darwin Gray celebrates its 15th birthday. Turnover has grown tenfold since the day the firm's first office opened in Cardiff's St Andrew's Crescent, with two partners and two part-time assistants.
Now the 30-strong team is based at Helmont House and boasts experience way beyond its original focus on Employment and Property Law. Today there are eight partners, some of whom joined from larger firms, attracted by the culture and structure of this modern set up.
Partner and head of Employment and HR, Fflur Jones, was the first newly qualified lawyer recruited. She recalls: "it was a much smaller enterprise back then, but some things haven't changed. We have retained a strong collegiate atmosphere while steadily growing our client base and services.
"This year we're delighted to be launching the Wales HR Awards, with Acorn, through the Wales HR Network. We hope it will become a firm favourite in the calendar of awards ceremonies, shining a light on an often under acknowledged profession.
"It's one of many ways we're marking our 15th year", says Fflur, "and looking ahead to the next 15!".