January 24, 2019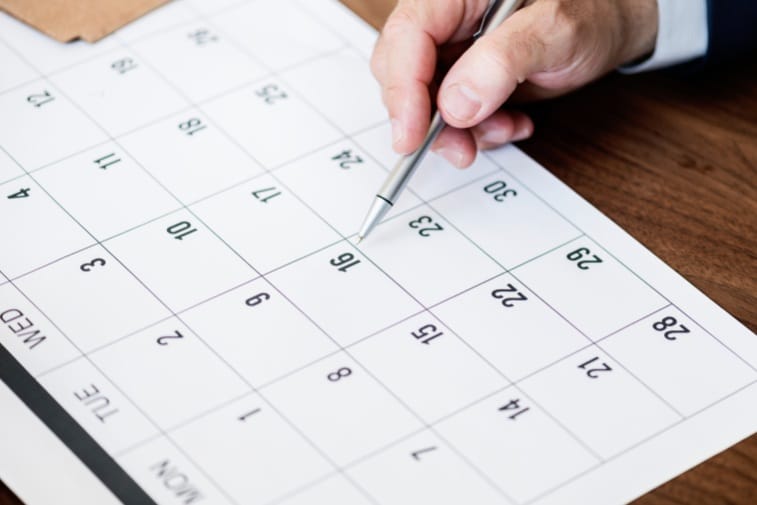 2019 is expected to see a number of significant developments in the field of employment law and HR. Here is a round-up of the most important issues for employers.
1. New immigration rules post-Brexit:
Regardless of whether a deal is reached or not, the rules in relation to the employment of EU citizens working in the UK are likely to change. Freedom of movement will end once the UK leaves the EU; whilst the details of what will happen in this area have not yet been finalised, employers should know that if they want to employee EU nationals there will be restrictions similar to those in place for non-EU nationals. Employers should prepare by reviewing their current recruitment and retention policies and adjust them if necessary.
2. Non-disclosure agreements and confidentiality clauses:
In November 2018, an inquiry was launched by the Women and Equalities Committee into the use and potential ban or restriction of non-disclosures agreements or "NDAs". This topic caught a lot of media attention last year, especially in relation to the use of "gagging orders" in workplace sexual harassment claims, on which we reported last year (link to article). It is expected that this will lead to a clampdown on the use of NDAs and confidentiality clauses in the coming months.
3. Statutory code of practice on sexual harassment:
In December 2018, the Government announced 12 action points to tackle sexual harassment in the workplace, including a proposal to develop a statutory code of practice (similar to the ACAS Code of Practice on disciplinary and grievance issues) on sexual harassment. This would assist employers in demonstrating that they have taken reasonable steps to prevent harassment in the workplace and thus help them avoid liability for any acts of harassment by their employees. A draft code is expected to be published in due course.
4. National minimum wage increase and consultation:
From 6 April 2019, the rates will increase to £8.21 per hour for workers aged 25 and over; £7.70 per hour for 21-24 year-olds; £6.15 per hour for 18-20 year-olds; £4.35 per hour for under-18s; and £3.90 per hour for apprentices.
Also, in December 2018 the Government started a consultation on the national minimum wage and is seeking views on whether salary sacrifice schemes and salaried hours work are unintentionally penalising employers. The consultation will close on 1 March 2019 and employers may be interested in the consultation's findings and how it could impact their worker payment practices.
5. Possible increase on time limits for Employment Tribunal claims:
Launched in September 2018, a consultation on Employment Tribunal reform closed on 11 January 2019. One of the key issues it raised was whether the 3-month deadline for an employee to bring an Employment Tribunal claim (e.g. after dismissal or an act of discrimination) should be changed to 6 months. Employers should keep a look out for the result of this consultation, as if the limitation period is increased this is likely to lead to a significant increase in the number of claims being brought.
6. Potential re-introduction of Employment Tribunal fees:
Towards the end of 2018, the Ministry of Justice (MOJ) confirmed that it's considering the re-introduction of fees for Employment Tribunal claims (link to article). The MOJ has now suggested a new fee regime may be in development, which would aim to strike a balance between access to justice and increased funding for the Employment Tribunal. Further updates may be provided in the coming year; if so, this may greatly reduce the number of Employment Tribunal claims being brought against employers, which increased by 165% after fees were scrapped in July 2017.
7. Itemised payslips:
From 6 April 2019, employers will have a duty to provide itemised payslips to workers, as well as employees.
8. Key employment law cases:
In January 2019, the Court of Appeal will hear the case of Agoreyo v London Borough of Lambeth. It will consider whether suspending a teacher so a fair investigation could take place was a repudiatory breach of contract by the employer, and therefore a constructive unfair dismissal. This case underlines the importance of suspension not being an employer's default reaction to an incident, and why an employer should be very careful when considering whether to suspend an employee in relation to an allegation of misconduct.
Also, the Supreme Court will hear the final appeal in the case of Uber v Aslam and reach a decision on whether Uber drivers are self-employed or workers. If they are found to be workers, they will have the right to paid annual leave, to receive the national minimum wage, and protection from unlawful deduction from wages. The final outcome of this case is keenly awaited because it will affect businesses and gig economy workers across the UK.
We will report on any important updates as they occur throughout the year.