May 15, 2020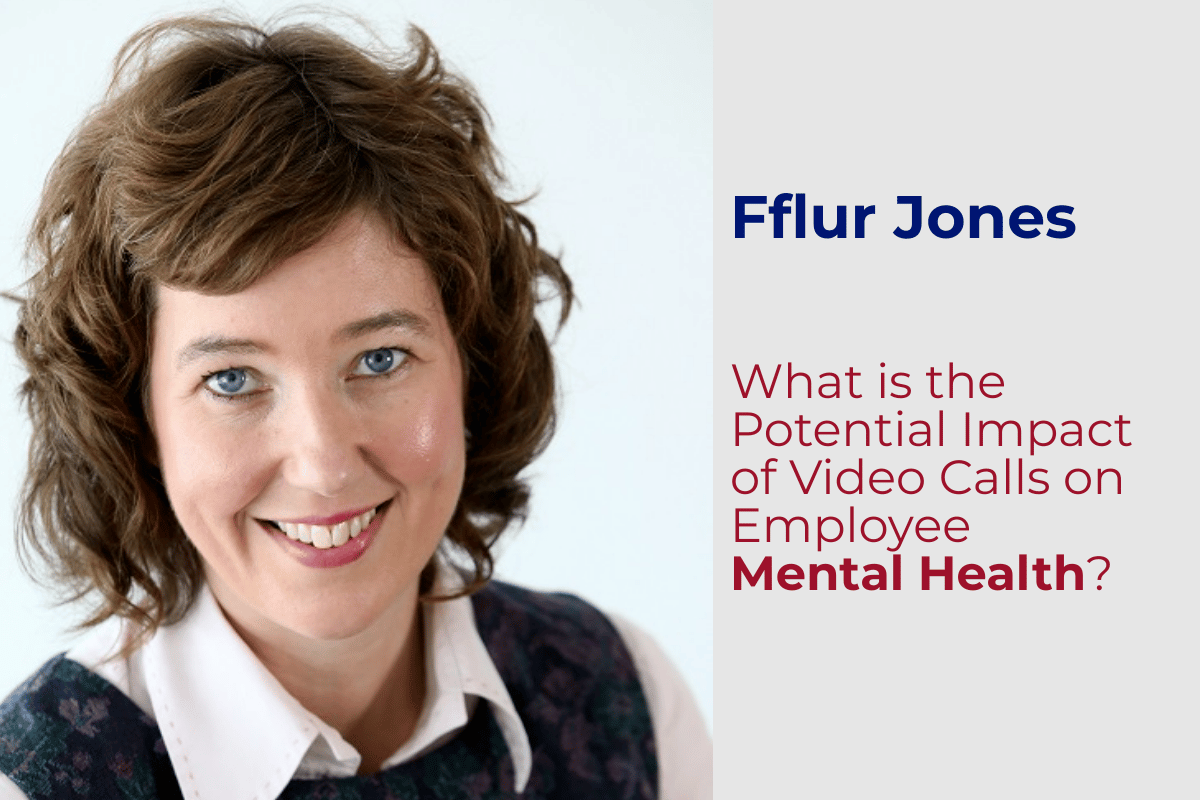 This year, Mental Health Awareness Week will take place between 18th – 24th May 2020. During the ongoing global pandemic, both physical and mental health have never been so important as people try to adapt to extreme changes to their way of life.
As an employer, it is vital that you support and manage employee mental health. Not only do you have a duty of care towards your employees, but looking out for their mental wellbeing boosts productivity and reduces the risk of grievances and discrimination claims.
Fflur Jones sets out some important considerations for employers regarding video calls and employee mental health:
Video fatigue
Video chat software has become crucial for employers to run their businesses remotely and stay connected with employees during the lockdown. However, video calls can be more exhausting for some employees because it requires more concentration to process facial expressions and body language. It is also likely that employees are using similar video call software to stay in touch with family and friends during the lockdown. Therefore, video call fatigue and anxiety may be affecting your employees both in their personal and professional lives, giving them no break to "switch off" and look after their own mental wellbeing.
Anxiety and added pressures
Moments of silence on video calls can also trigger or exacerbate anxiety; for example, fear that there are technical problems or misinterpreting the silence as something negative from the other person. In addition, employees may be more aware of being "watched" on a video call, or feel under extra pressure to "perform" if all eyes are on them. It is unlikely that video chats would be the main cause of an employee's anxiety. However, they may contribute to the already stressful situation of the lockdown and/or their existing mental health problems.
Tips to support employees
Whilst it may not be possible or desirable to completely avoid video calls, there are things you can do to support and manage the mental wellbeing of your employees:
Ask yourself if a video call is necessary or whether a simple phone call could be more effective. Encourage your employees to call their colleagues, customers or clients if that is their preference. They may feel under pressure to use video technology even if it is making them anxious.

If you are having a team meeting using video call software, take time beforehand to ask how your employees and their families are coping during the pandemic. Making the conscious effort to check in on their mental wellbeing will build trust and confidence between employer and employee.

Give your employees the option of turning off their camera during meetings if they are anxious about being on the screen. This may help their concentration and reduce fatigue and other potential distractions.

It has become video call "etiquette" to put your microphone on mute when you are not speaking, so make sure you reiterate this at the beginning of meetings. This will help with any audio problems which could cause anxiety and make employees feel less exposed.

Encourage your employees to take breaks between video calls in order to reduce fatigue, e.g. do some stretching, have something to eat or drink, or go outside for a walk.
Should you wish to discuss any of the recommendations above, please do not hesitate to get in touch: