September 28, 2020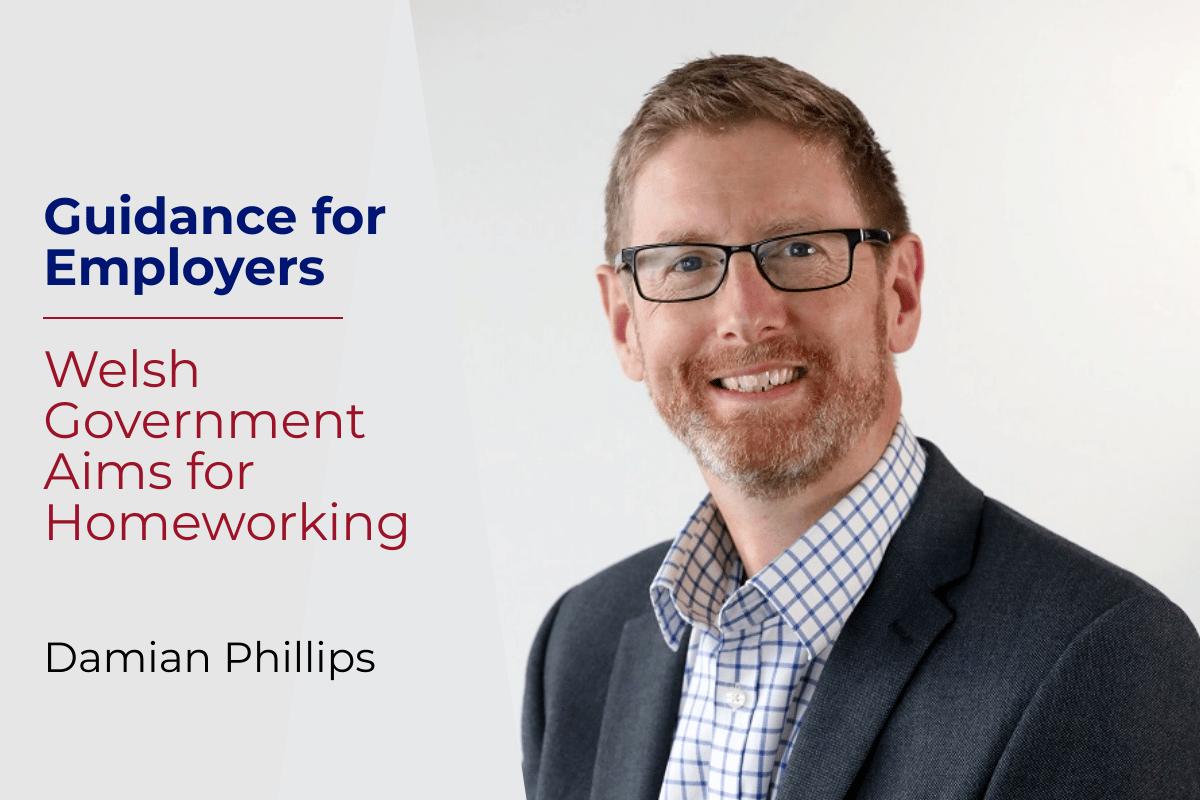 On 13 September 2020, the Welsh Government announced its long-term goal to have 30% of the Welsh workforce working remotely, even after the threat of Covid-19 is reduced.
The Government has confirmed that there is no intention to encourage all workers to return to the office. Instead it wants to create a hybrid working model so staff can work part of the time from home, part-time at the office, and/or in a hub location shared by workers from both the public and private sectors.
So, what could this mean for the future of work?
The benefits of homeworking
There have been many advantages to homeworking. For example, with fewer people travelling to the workplace each day, there has been an inadvertent positive effect on the environment, including a reduction in road congestion and air pollution. Workers have benefitted from saving time and money on commuting, some employers have reported an increase in staff motivation and productivity, and local communities have benefitted financially where workers would usually be travelling (and taking their business) into the cities for work.
The challenges
However, working remotely does pose some challenges for both employers and their staff. For example, working remotely could increase feelings of isolation and loneliness, which in turn might have a detrimental impact on staff mental health. Some staff may also struggle to balance their work alongside their childcare responsibilities. Both of these could lead to poor productivity and work performance. New and/or junior staff may also benefit from learning and training in the workplace as opposed to remotely from home, and employers may want to monitor and supervise their work performance in person.
In light of the Welsh Government's recent announcement, Damian Phillips sets out some top tips for employers in relation to remote working and its implementation:
Inform your staff that you would like to implement a flexible way of working which would allow them to work remotely, either on a part-time or full-time basis. Get their feedback on your proposals and clearly set out of the different options available to them.

Make sure that if/when your staff are working remotely that they have the necessary IT equipment which has the appropriate security software so there is no risk of a data breach.

Don't be complacent about mentoring and supervising your staff, especially those who are more junior or new to the organisation, simply because they're working remotely. Make sure you set time aside to check in with staff working remotely and ensure they have appropriate support in place.

Set clear boundaries between work and homelife so your staff don't burnout from working excessively. Also be clear about your expectations in relation to work performance so your staff don't take advantage of working away from the workplace without in-person supervision.

Train your managers on your Home Working policy and check that this policy is readily available to all of your staff in case they want to refer to any of your rules and procedures.