November 26, 2021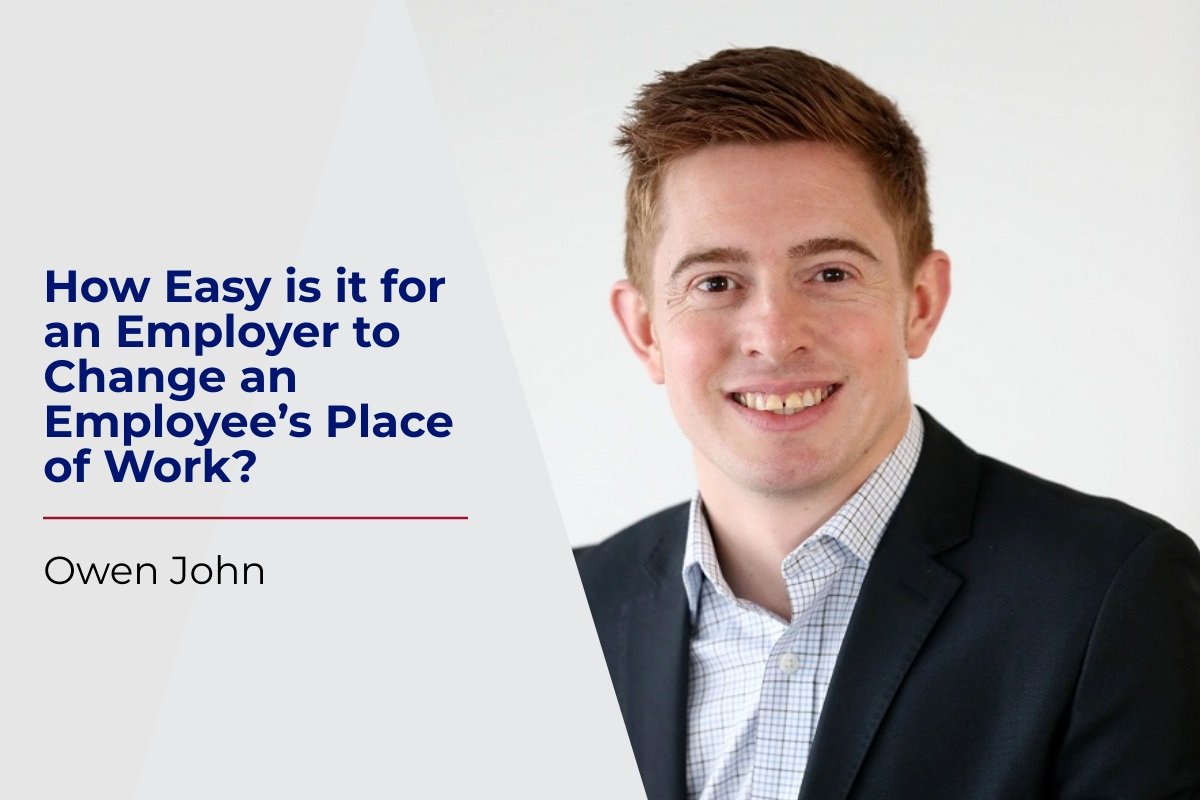 By Owen John
A recent Employment Tribunal Judgment has highlighted the importance of getting it right when it comes to changing an employee's place of work.
Ms Fiona Tsang -v- HRS Family Law Solicitors Limited ("HRS")
In March 2020, Ms Fiona Tsang began working for HRS in the firm's Dudley office. After six months, Ms Tsang was told on a Friday afternoon that she was required to move to HRS's Walsall office as of the following Monday. Ms Tsang's contract had a clause in it saying that her place of work could be changed by the firm (this type of clause if often described as a mobility clause).
Ms Tsang made it clear to HRS that she was uncomfortable with the proposed move, in part due to her childcare commitments, and continued to work from the firm's Dudley office despite her boss's instructions. While she acknowledged HRS's contractual right to request that she relocate, Ms Tsang contended that she would need more time to consider her position and to engage in consultation with her superiors.
HRS's position was that Ms Tsang had failed to follow a lawful instruction from the firm's managing director which amounted to a fundamental breach of her employment contract, and her dismissal for gross misconduct was therefore justified.
The Judge in the case held in favour of Ms Tsang, commenting that either HRS's managing director or someone with his authority ought to have conducted a proper consultation with Ms Tsang before requiring her to relocate. Having failed to do so, HRS could only dismiss Ms Tsang with full contractual notice, and were therefore liable to pay her two months' salary.
Lessons learnt from the case
Employers are entitled to enforce mobility clauses, and there is no requirement that they pay their employees any compensation for relocating, unless it's specified in their contract. However, any relocation request must be made in a reasonable manner.
Relocating an employee is likely to be considered unreasonable if, for example, it would cause severe disruption to the employee's family life or adversely affect the employee's financial situation.
Employers should be mindful to give any affected employee reasonable notice of when the change of location will take place, and possibly offer assistance with the transition. Proper consultation and discussions to understand the employee's position is also required to ensure any relocation request is deemed reasonable.
If an employee's contract does not contain a mobility clause, and the employee refuses to move, employers can potentially look to push through the change (and hope the employee grudgingly accepts it), or alternatively dismiss the employee and offer re-engagement at the new location. Both options involve risks that need to be managed however.y
If you need any advice on changing a place of work, or if you are an employee who has been asked to relocate, get in touch with Owen John on OJohn@darwingray.com / 02920829118 for an initial free, no obligation chat.