April 19, 2022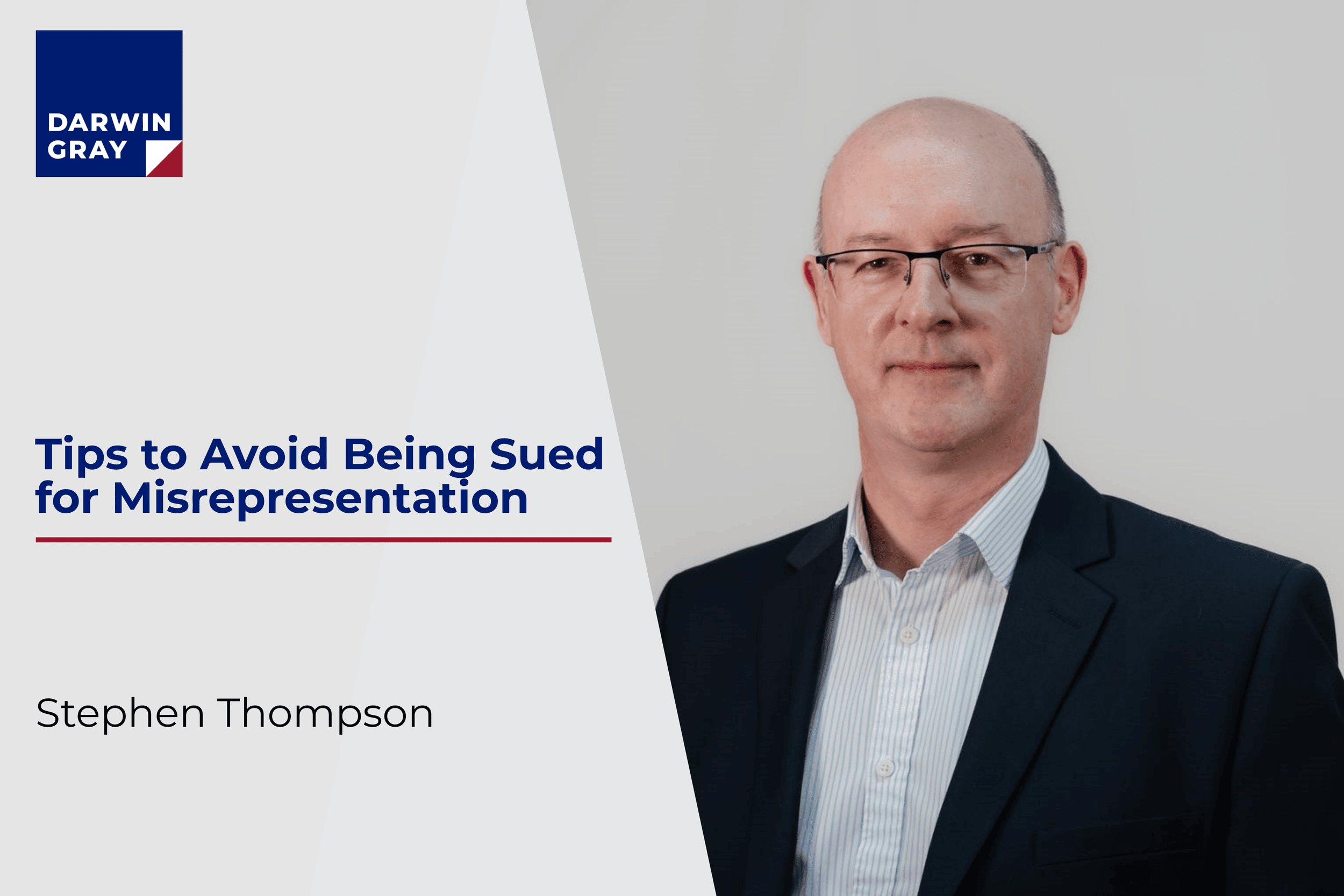 Anyone who has been involved in the franchising industry for any period will probably be familiar with the concept of misrepresentation (misrep).
A misrep is an untrue statement of fact or law made by Party A (or his agent for the purposes of passing on the representation, acting within the scope of his authority) to Party B, which induces Party B to enter a contract, thereby causing Party B loss.
In the franchising context, a misrep is generally a pre-contractual statement that a franchisor makes to a franchisee to induce it to enter into a franchise agreement.
When a disgruntled franchisee is looking to exit a franchise network because a franchise has not worked out, and has instructed a solicitor to write a pre-action letter to the franchisor, alleging misrep is often the franchisee's first line of attack legally.
In the process of selling a franchise to a prospective franchisee, the franchisor (and its servants and agents) will generally make many representations in relation to the franchise business, including in relation to likely performance levels and profitability. It is very easy, during this sales process, to say things which are a bit of an over exaggeration, for the purpose of securing the sale. Unfortunately, if a franchisee is subsequently able to demonstrate that the franchisor has made a misrep, the franchisee may be able to establish a claim for misrep against the franchisor.
If a franchisee is able to establish a claim against a franchisor for misrep, its remedies are "rescission" of the franchise agreement and also damages. The rescission of a franchise agreement will mean that it is treated as not having existed – it is basically void. That means that the franchisor will not be able to rely on any of the legal protections afforded by the franchise agreement, including confidentiality and non-compete covenants. From a commercial perspective, this is obviously very bad news for the franchisor and may well expose it to significant commercial risk.
In addition to the rescission of the franchise agreement, the franchisee will be entitled to claim damages to put itself back in the position it would have been in had it not entered into the franchise agreement in the first place. Such damages will include the sums paid to the franchisor for the franchise, money wasted on the franchise business, potentially lost profits on missed opportunities elsewhere and also damages for distress and inconvenience.
There are 3 types of misrep – innocent, negligent and fraudulent, and the potential remedies available to the franchisee depend on the type of misrep that the franchisee is able to establish.
In the worst case, if the franchisee is able to establish fraudulent misrep (which does not require dishonesty on the part of the franchisor – just that the representation was made knowingly, without belief in its truth, or recklessly as to its truth), the franchisee's remedies include rescission and also damages. In relation to damages for fraudulent misrep, they do not have to be "reasonably foreseeable" and might include, for example, a loss of profit that the franchisee has made on another investment that it could have made, had it not invested in the franchise.
In addition, fraudulent misrep brings with it the potential exposure of the franchisor's directors to liability personally, depending on the extent of their involvement in and knowledge of the misrep.
The good news is that a franchisor can, by taking reasonable steps, significantly mitigate the risk of a franchisee making a misrep claim. Such steps include checking all marketing and sales literature for accuracy, making sure that sales staff are aware of the importance of not overstating the position, keeping them "on message" and ensuring that financial projections are properly prepared on a reasonable basis, which can be evidenced if necessary. Whilst taking such steps will not guarantee that a franchisee will not make a misrep claim, it will make it very difficult for them to do so and also put the franchisor in a much stronger position to defend its position.
If you would like more information about misrepresentation or a related matter, get in touch with Stephen Thompson on sthompson@darwingray.com, or call on 029 2082 9136 for a free, no obligation conversation.