October 10, 2019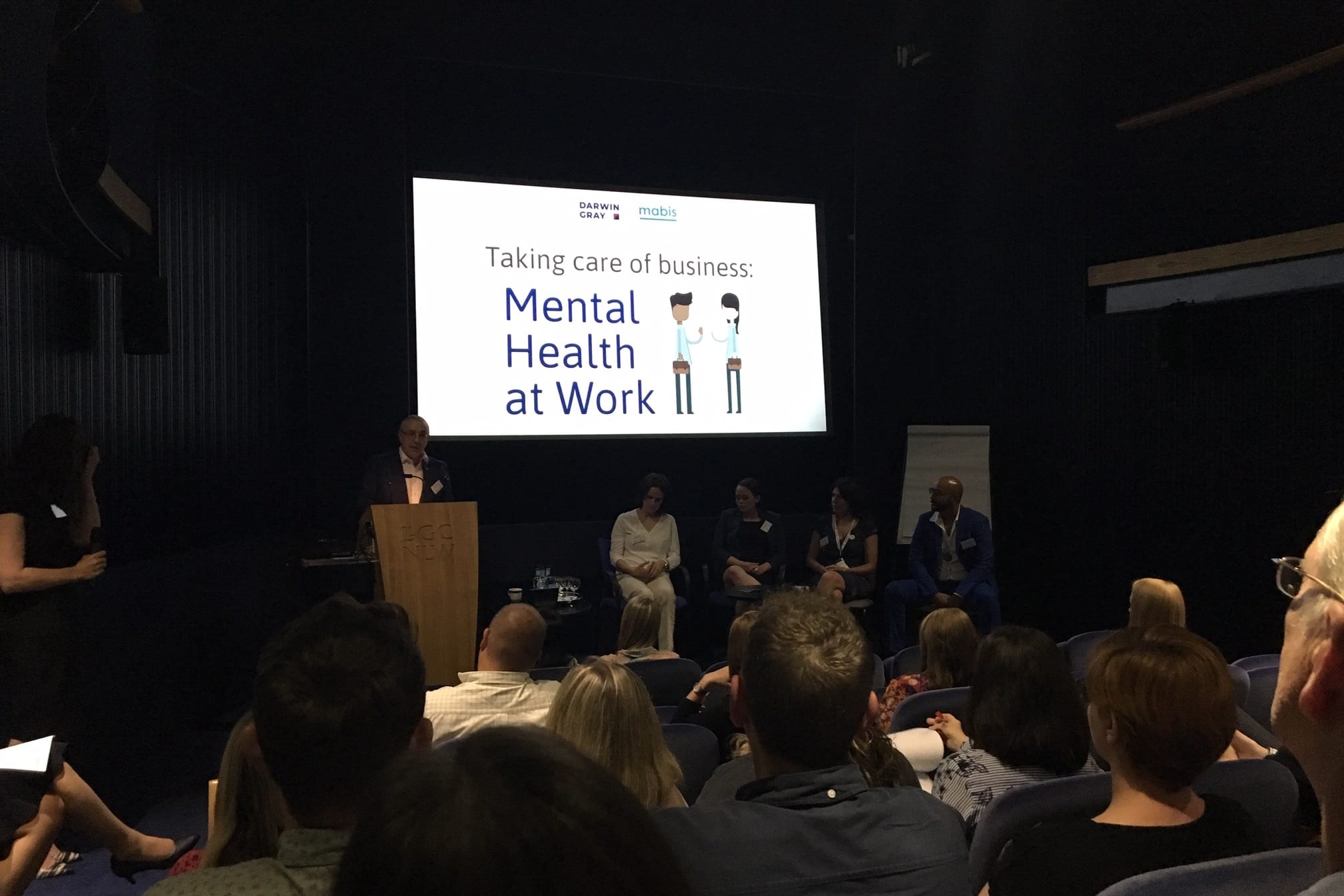 For Mental Health Awareness Week 2019, commercial law firm Darwin Gray and business support consultants Mabis launched the first in a series of mental health conferences.
The conference took place in July at the National Library of Wales, Aberystwyth. All profits from the conference have been donated to Mind Aberystwyth and The DPJ Foundation – raising £1,000 for the local mental health charities.
Titled "Taking Care of Business: Mental Health at Work", the conference welcomed individuals from a range of businesses and organisations looking to tackle, manage, or improve mental health in the workplace.
The one-day conference featured expert speakers from across Wales and the UK, with key talks covering various aspects of mental health including mindful employment, how to develop a mental health strategy and financial wellbeing.
The feedback from delegates was overwhelmingly positive, with most rating it "excellent". Delegates also remarked on how inspirational the speakers were.
Sophrology taster sessions were also a big hit with delegates. The practical exercises were undertaken by groups, with many impressed by its calming qualities and positive effect it could potentially have on mental health. Talking of sophrology, one delegate commented: "I found this of great use and I genuinely felt more relaxed after what was only a taster session."
The next conference in the series will be held at St Fagan's National Museum in Cardiff on Wednesday 29 January 2020. The programme will include a number of returning speakers, as well as new experts in the field of mental health. Tickets for the conference will be on sale soon.
Fflur Jones, Head of Employment & HR at Darwin Gray said:
"We are delighted with the success of the first conference in Aberystwyth and we are looking forward to building on that success with the next one in Cardiff. Mental health is looming large in the mind of the employer but there are many challenges to overcome and approaches to consider when attempting to support employees in respect of their mental health, both in and out of the workplace. I am pleased that this conference is a useful tool to educate more businesses and organisations as we continue to help promote good mental health across Wales."
Corinna Lloyd-Jones, HR Director at Mabis said:
"We are proud that this new conference was such a success! It was an excellent opportunity to hear from expert speakers how good mental health is good for business as well as people, and what employers can do to effectively invest in improving workplace mental wellbeing. We are also delighted to have supported two instrumental Welsh mental health charities; Mind Aberystwyth and The DPJ Foundation."
To find out more about the Cardiff conference in January 2020, contact Anna Sherer on asherer@darwingray.com or follow @DarwinGrayLLP.