February 11, 2019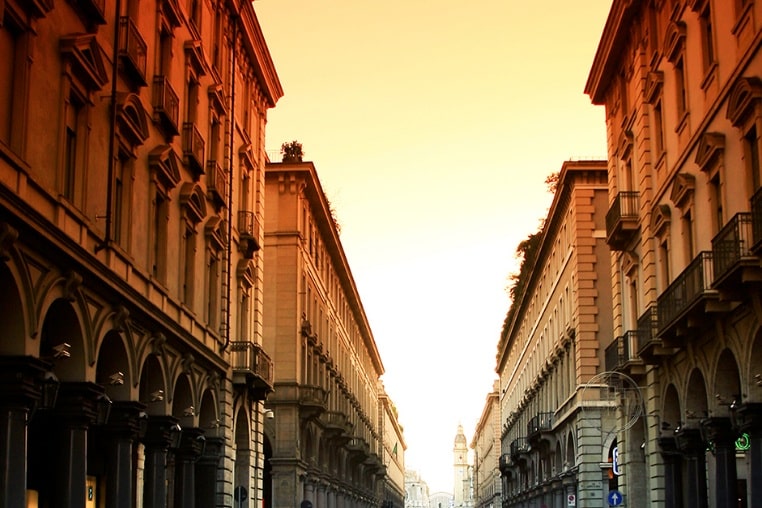 2019 promises to be an eventful 12 months, if the way it has begun is anything to go by. With so much fluidity in the political, economic and legal arena, one thing is certain: there are significant changes on the horizon.
Here are some of the main issues relating to Commercial Property which we have our eye on and are worth pausing to think about as we enter the final year of this decade.
Brexit and exits
Unsurprisingly, the impact of Brexit features highly and is wide reaching. In just one case, Landlord Canary Wharf Group and tenant the European Medicines Agency (EMA) are involved in legal action over whether Brexit impacts on the EMA's 25 year lease of a commercial unit at Canary Wharf. In what promises to be an interesting test case, the landlord is looking to enforce the obligations of the lease and get the tenant to keep paying rent after the EMA moves to Amsterdam, which it has decided to do because of Brexit. Has Brexit made it physically or commercially impossible for the EMA to fulfil the obligations of its lease with Canary Wharf Group? We await the outcome of this case with interest.
Changes surrounding service charges in commercial property
From 1 April 2019, the RICS Code of practice, Service charges in commercial property (3rd edition) will be replaced by a new Professional Statement which will set out a code of best practice for the management and administration of commercial property service charges. The statement will not supersede the terms of any lease, but should be read alongside the lease in question to assist its interpretation and facilitate effective management of services. It remains to be seen whether reference to the new Professional Statement will become commonplace in commercial leases.
Technological Developments
Technology marches on and continues to present the potential for efficiency savings and cyber security concerns in equal measure. Following a consultation exercise in the second half of 2018, The Law Commission is scheduled to publish its report sometime in 2019 on the electronic execution of documents, including the use of electronic signatures where a signature is a legal pre-requisite and the electronic execution of deed, covering witnessing, attestation and delivery too. This could be a hugely positive development and bring with it significant time savings, as long as the necessary rigorous safeguards are in place.
There is a hope that the government will respond to the proposed changes to the Land Registration Act 2002 during 2019. The proposed changes are all very positive with a focus on increased transparency, preventing disputes, making the register more reliable and stable, fraud prevention and harnessing technology.
UK Land Ownership by Overseas Entities
Further progress on the draft Registration of Overseas Entities Bill is expected in 2019, requiring the beneficial owner(s) to be identified and registered by any overseas entities with a wish to own land in the UK. The register is due to come into force in 2021.
Reform on leasehold enfranchisement
On 7th January 2019, the Law Commission closed its consultation on leasehold enfranchisement reform. A final report will follow once the Commission has reviewed its proposals and looked at the options for reform in light of feedback received during the consultation. The main areas surround what enfranchisement rights should be, who should be entitled to exercise them, how they should be exercised and what it should cost to enfranchise. This is a highly complex area of law at present and the long overdue simplification of the process will be welcomed by tenants
Stamp Duty Land Tax (SDLT)
There will be a change in the number of days allowed for the payment of stamp duty land tax (SDLT) and filing of land transaction returns- the deadline will reduce from 30 to 14 days for transactions on or after 1st March 2019. The current 30 day deadline will, however, continue to apply in certain circumstances where, following the filing of an earlier return, a further return is required.
For foreign buyers of residential property, there is a proposed SDLT surcharge (probably of 1%) which is expected to be out for consultation in early 2019.
These SDLT changes will of course apply to properties situated in England only given the recent introduction of the Land Transaction Tax regime by the Welsh Government. It will be interesting to see if we follow suit here in Wales.
Energy
There are several developments in relation to MEES (minimum energy efficiency standards) on the cards for 2019.
In terms of the commercial property sector, it is thought that there will be a government consultation early in 2019 on proposals for tightening up MEES. Potentially this will involve a higher band rating and an amendment to the "no cost to landlord" principle, as has occurred in the domestic sector.
Finally, we note that the CRC Energy Efficiency Scheme (CRC) is being abolished during 2019. Businesses will be required to surrender allowances for the final time in October 2019 and there are no plans to replace it with a new scheme. Instead, the main rates of the climate change levy are increasing from April 2019 and there will be changes to the energy and carbon reporting regime under the Companies Act 2006.
Summing up…
As always there will be benefits and downsides to all the changes planned for the coming year. Some will prove to be useful developments, particularly those where technology is effectively harnessed to enable us to work faster and smarter to the benefit of our clients, while others will result in unforeseen challenges leading on to further refinement. Let's hope that the obvious challenges that lay ahead for everyone in UK business this year will be overcome and 12 months from now we can look ahead with certainty and optimism for the new decade.