April 17, 2020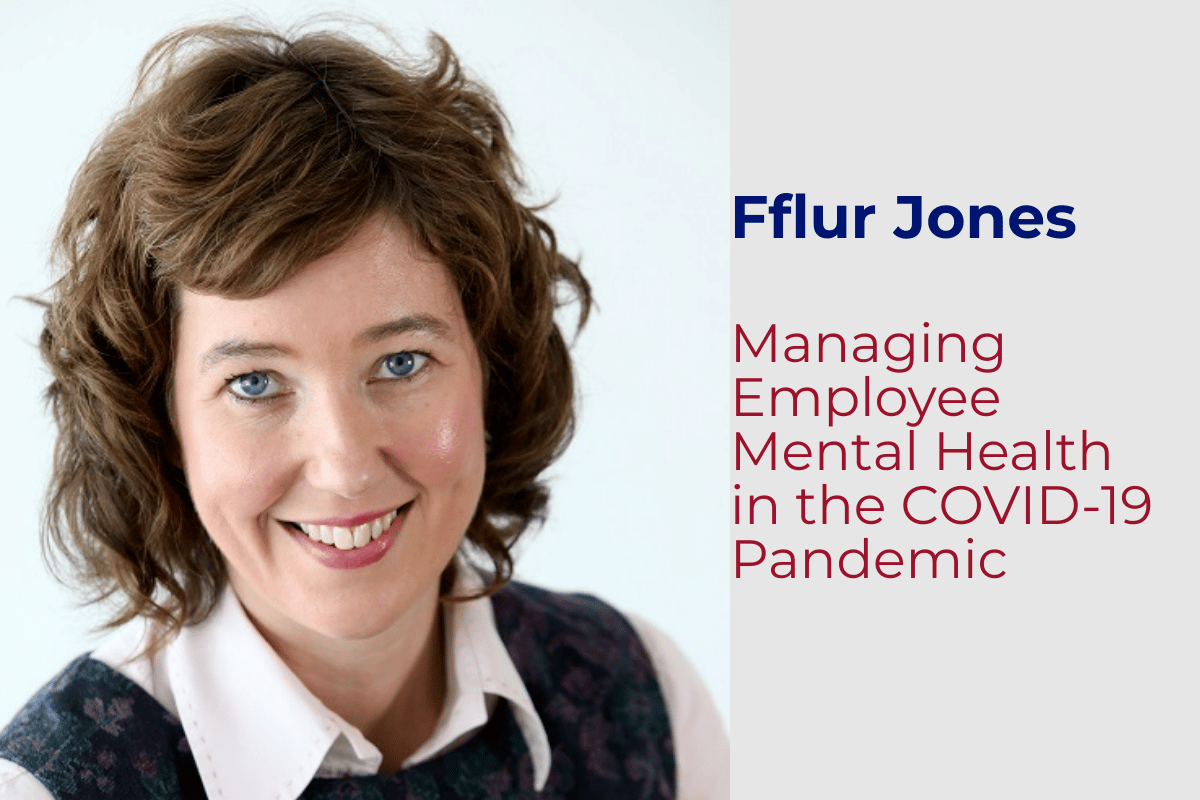 The current global pandemic has brought with it countless challenges for employers, ranging from the logistical to the financial. Fflur Jones explores the importance of maintaining good mental health amongst your workforce.
In the midst of the pandemonium caused by the current crisis, supporting and maintaining good mental health amongst your workforce is vital. Not only do you have a duty of care to discharge towards your employees in this regard, but it is also of importance that your business makes every attempt to protect employee productivity and output during such a stressful time.
The World Health Organisation has issued guidance regarding the mental health and psycho-social effects of the COVID-19 outbreak on various groups of people. Regardless of the roles performed by employees in the work place, the pandemic will have a significant impact on each person's mental health, in differing ways. Acting now to support your employees to manage their mental health in a positive way will also potentially stave off difficult grievances and potential disability discrimination claims in months to come.
To support members of staff to the best of your ability as an employer, we therefore suggest you adopt the following measures:
For staff working remotely / from home:
Touch base with them regularly, and establish their preferred method of communication.

Reassure them they need not complete tasks on their own. You are there to support and supervise them.

Share with them your own feelings of frustration, isolation and fears.

Assure them they are not alone.

Breakdown your teams so that every member of staff knows to whom they can turn.

Touch base with your line managers regularly to check they are comfortable with their workload / responsibilities.

If having virtual team meetings, make sure there is time for general catch ups / exchanging information.

Be human and empathetic. Ask about people's families. Some people's circumstances are more challenging than others.

Ask people to share with you their concerns and fears.

Be generous in your praise for staff efforts in difficult circumstances.

Remind people to seek guidance and support from online mindfulness and other stress busting technique courses.

Try and arrange an online social, either company wide, or team wide, depending on your numbers.

If you are already aware of underlying mental health conditions in respect of any of your employees, make sure that you abide by any reasonable adjustments you have agreed with before the pandemic, to the best of your ability, and discuss with them whether any further reasonable adjustments are required to support them whilst working remotely.
For staff on furlough or other types of leave:
Job security is likely to be these members of staff's primary concern. They will feel out of the loop on what is happening at work, and most won't know when they might return.

Keep in touch with them at least every three weeks, and let them know they can contact you at any time, to discuss any concern, large or small.

Encourage them to undertake training or voluntary work.

Explain to them they could seek work elsewhere on a temporary basis, if their contract of employment allows that.

Reassure them that they are valued members of the team.

Invite them to join any company virtual social evenings that are organised, or any other non-work-related company or organisation organised activities.

Encourage them to consider engaging in fund raising activities. Lots can be achieved from home, and charities welcome any funds raised at this moment in time.

Remind them to seek guidance and support from online mindfulness and other stress busting technique online courses.
Should you wish to discuss any of the recommendations above, please do not hesitate to get in touch: