April 10, 2019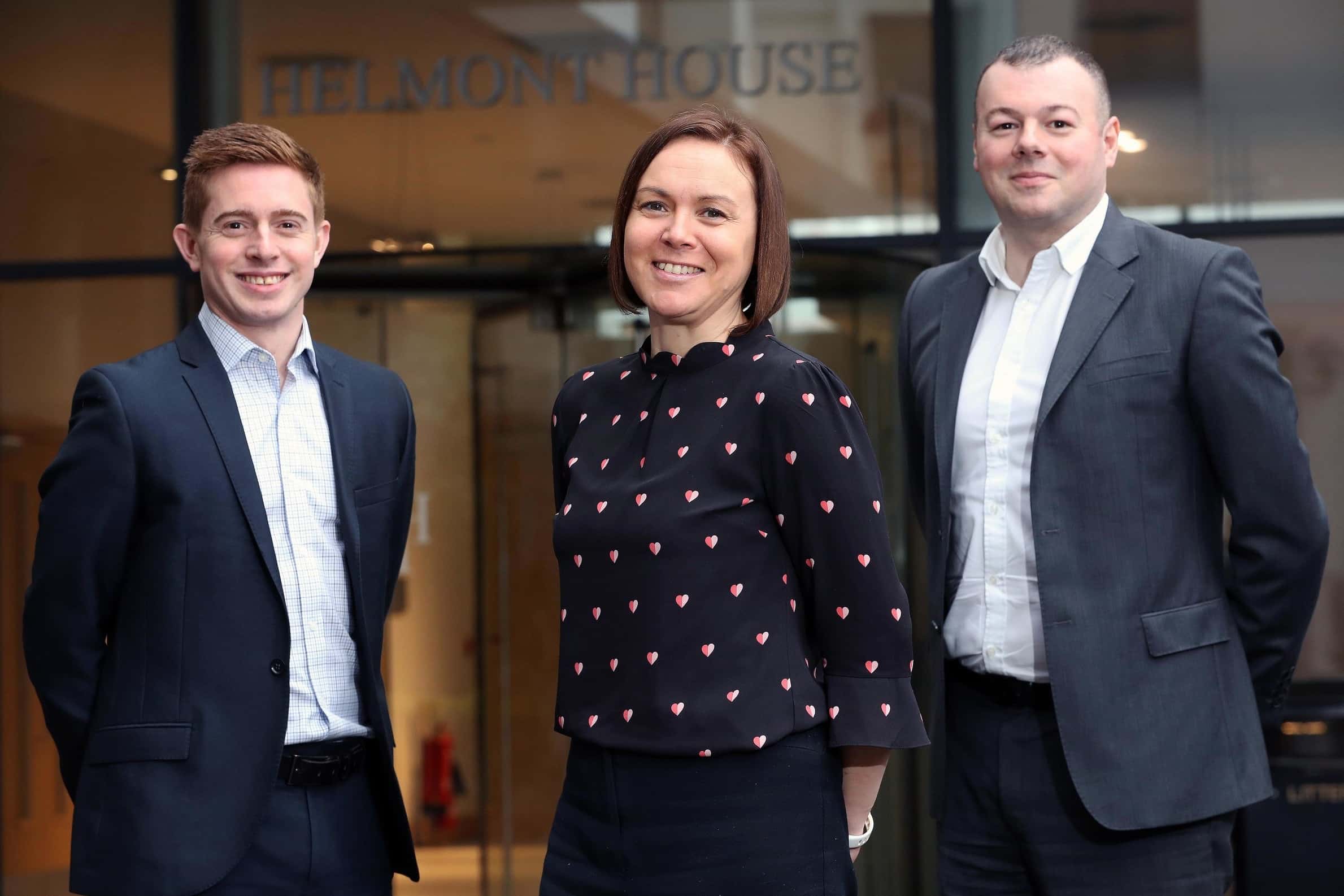 Cardiff commercial law firm, Darwin Gray, has acknowledged the contribution of 6 members of its team with promotions taking effect in April 2019.
Three Senior Associates have been made Partners, while Tegen Quinn, an Associate from the firm's Corporate and Commercial team has become a Senior Associate. Two solicitors, Rachel Ford-Evans and Patrick Murphy, have been promoted to Associate level.
All of the newly appointed partners have been with Darwin Gray for more than ten years. Working closely with the firm's founding partner Donald Gray, Catherine Burke and Gareth Wedge specialise in Commercial Property, with broad experience in landlord and tenant matters, multi-tenanted property transactions, property re-financing and land development.
Owen John has been part of the firm's Employment and HR team since 2008 and is a fluent Welsh speaker who regularly appears in the media commenting on all aspects of employment law and HR. Owen also has wide experience of delivering training courses on employment law and HR topics through the medium of both Welsh and English.
Managing partner Steve Thompson said: "There is nothing more satisfying for us than to see home grown talent successfully developing to partner level. It reflects the value we place on our people. It is rewarding to see the time and resources we invest in mentoring, training and developing our team come to fruition.
"My fellow partners and I are delighted to welcome Catherine, Gareth and Owen to join us in leading the firm."
Catherine Burke commented: "I am absolutely delighted to become a Partner at Darwin Gray. Having worked here for the last 12 years, I am looking forward to help lead the firm.
"We are a great team and work hard to produce the best quality work for our clients."
Having joined the firm in 2004 as the firm's first ever trainee solicitor, Gareth Wedge, along with Catherine Burke, has been identified by legal guide Chambers and Partners as "one to watch". Gareth comments: "I'm very proud to become a partner at Darwin Gray and have enjoyed the journey I have been on with the firm.
"I work with a wide variety of clients and there is a great team spirit here."
Owen John, who advises employers and employees on the full range of contentious and non-contentious employment law matters in parallel with his expertise as part of the firm's Sport sector team, adds: "I completely agree with what Catherine and Gareth have said about the culture and team spirit at Darwin Gray; for me, that's been a really important factor in my decision to develop my career here after joining as a trainee in 2008.
"Throughout my time here, I have always felt as if my voice is heard and my ideas encouraged, which is hugely motivating."
Fflur Jones, partner and head of Employment Law and HR at Darwin Gray, said: "Darwin Gray is seventeen years old this year and is moving into a new phase of growth, so it's fitting that we now have a new generation of leaders developing to their full potential, contributing new ideas and moving the firm forward.
"It is very satisfying to see all six of our solicitors taking on the new challenges that their promotions represent and I wish them all the very best of luck and success in the future."