January 26, 2021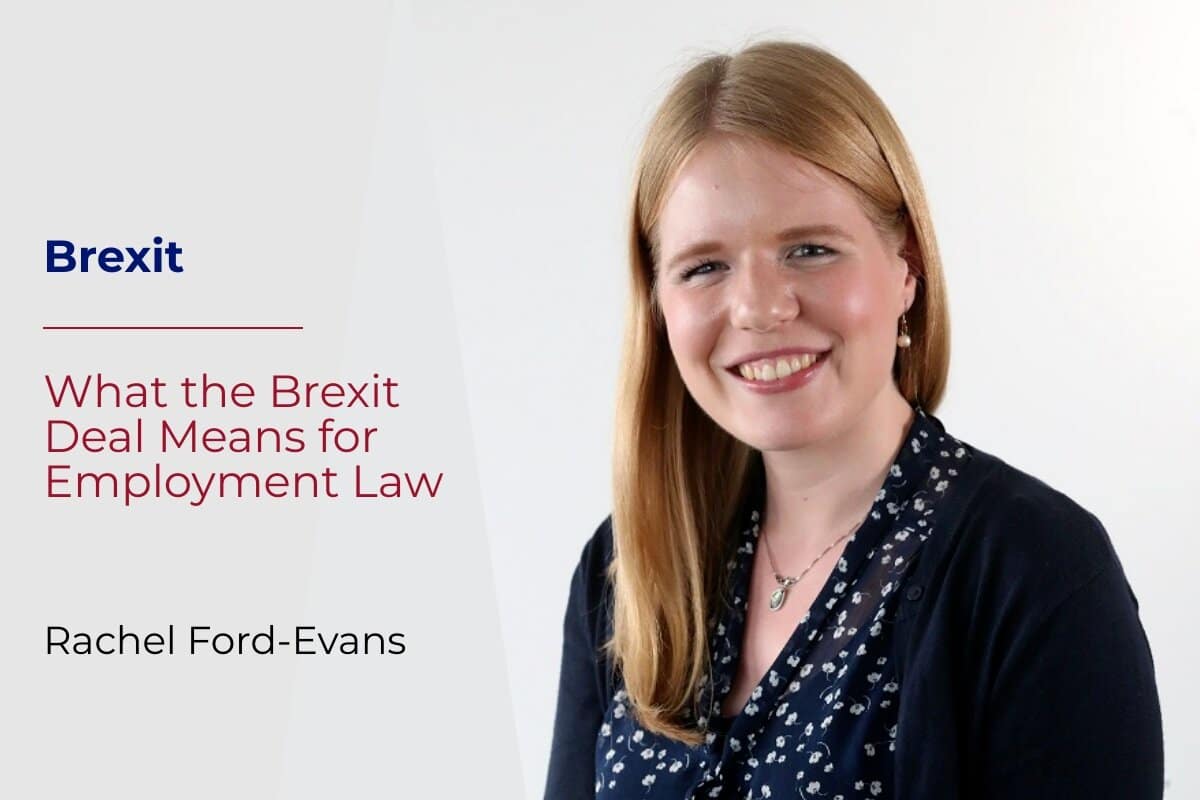 Following months of negotiations, a post-Brexit deal was finally agreed between the UK and the EU on Christmas Eve.
There has been much speculation about what a potential deal may have in store in terms of its impacts upon the UK's employment law. The contents of the Trade and Cooperation Agreement (the Agreement) have now been published.
Rachel Ford-Evans outlines what this means for UK employment law going forward:
What happens to existing rights and standards?
The UK has agreed that it will not reduce the employment law rights and standards that existed on 31 December 2020. This extends to matters such as fundamental rights at work, fair working conditions and health and safety standards.
Will the EU laws remain in place?
All employment laws which were in place in the UK prior to the Agreement being made, including those laws which were made under EU law, are still in place so at the moment, employment law remains the same. However, the UK is now free to amend these laws (provided this does not involve reducing employment law rights and standards) and the higher UK courts are no longer bound to follow European Court of Justice (ECJ) decisions as precedents.
What changes can employers expect in the near future?
In practical terms, there will be few significant changes for employers for the time being. This is because any changes to the law will require either new legislation being introduced to Parliament, or lower court or Employment Tribunal decisions being appealed to the higher courts. Both of these processes are likely to be slow and are unlikely to be completed in the next few months.
What might the future hold?
In future, we may see changes to rules in areas such as the Working Time Regulations (which covers issues such as holiday pay), TUPE (which covers employee rights when their employment is transferred from one employer to another) or the Agency Workers' Regulations. Although the UK will not be able to actively reduce workers' rights in these areas, it is still likely to want to re-draft elements of these laws which are unpopular with businesses or which have been significantly influenced by ECJ case law.