April 21, 2023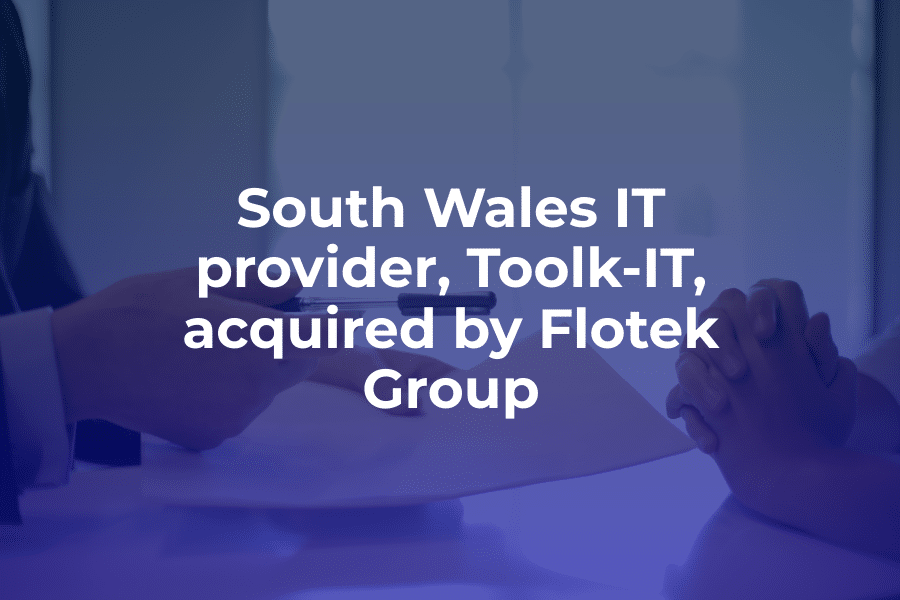 Toolk-IT, a South Wales based IT provider, has been successfully acquired by Flotek Group as part of its growth strategy.
Known for its specialist IT solutions and broadband services, the acquisition will allow Toolk-IT to diversify its current service offering through support from the Flotek Group.
Darwin Gray acted on behalf of the founder, Richard Williams, during the acquisition.
Richard, who will be joining the team at the Flotek Group, said:
"I am excited to be joining the Flotek Group and work alongside the ever-growing team. We share an aligned vision of ensuring businesses get the IT and Telecoms support they deserve. Combining our current IT expertise with Flotek's integrated offering enables us to provide greater telecoms services to clients, offering them a more complete solution to meet their needs and fuel their own growth."
Stephen Thompson, partner of commercial-law firm Darwin Gray, commented:
"We were delighted to advise and support Richard in this important acquisition which will ensure the long-term growth of Toolk-IT. I also have no doubt that Richard will bring valuable expertise to the team at Flotek."
This is the seventh successful acquisition by Flotek and will assist Flotek to bolster its reputation in the South Wales market for providing integrated IT and telecoms services.