May 23, 2022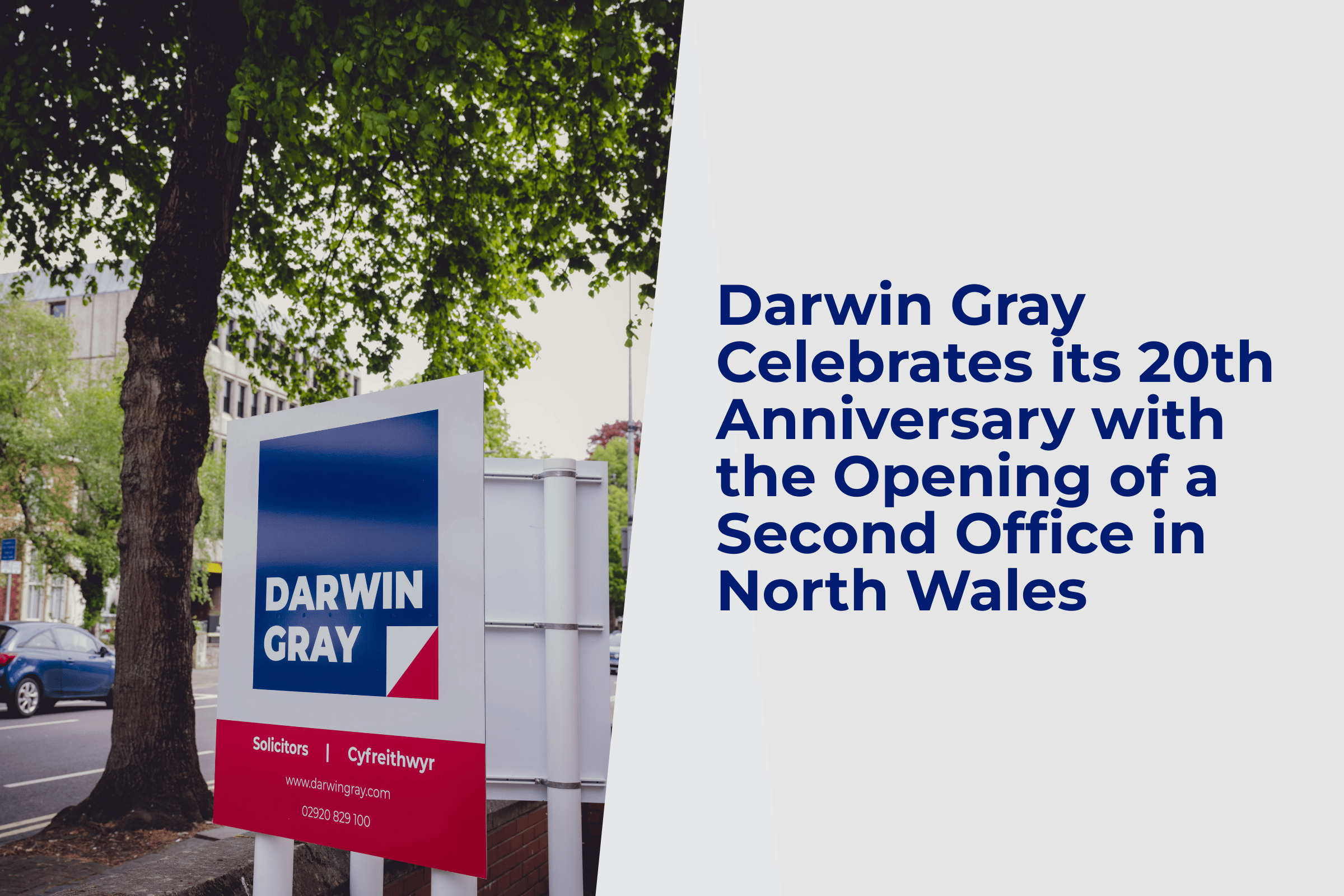 Hot on the heels of celebrating its 20th anniversary, Darwin Gray continues to experience significant success.
Alongside a recent change of premises in Cardiff, a number of staff promotions and the recruitment of talented new hires, the firm is delighted to continue its expansion with the opening of a second office at Parc Menai business park near Bangor.
Darwin Gray's new office signals the firm's commitment to strengthening its offering to existing and prospective commercial clients across north Wales, where the firm already possesses an enviable client base, many of whom value Darwin Gray's ability to provide high-quality legal services through the medium of Welsh, as well as English.
The move will enable Darwin Gray to strengthen its roots in north Wales and become a key partner for business in the area.
Fflur Jones, Darwin Gray's Managing Partner commented:
'We are proud of the work we have done over the last 20 years and look forward to continuing to serve the legal needs of commercial clients across Wales and beyond for years to come. The opening of our second office in Bangor is an exciting prospect for us, and we are confident that it will significantly contribute to our ambition to provide our north Wales clients with the best service possible. The move is testament to the loyalty and confidence many of our longstanding clients have demonstrated towards us, and to the hard work of all members of the Darwin Gray team".
Siôn Fôn, Associate with the firm commented:
'We are already reaping rewards due to our new office at Parc Menai business park. Whilst the pandemic has been tough on businesses up and down the country, we are firmly looking ahead to the future as we continue to build on our strong reputation for delivering excellent and bilingual legal services to our commercial clients. Here's to the next 20 years!'
Darwin Gray offers the following key services to clients: