September 24, 2021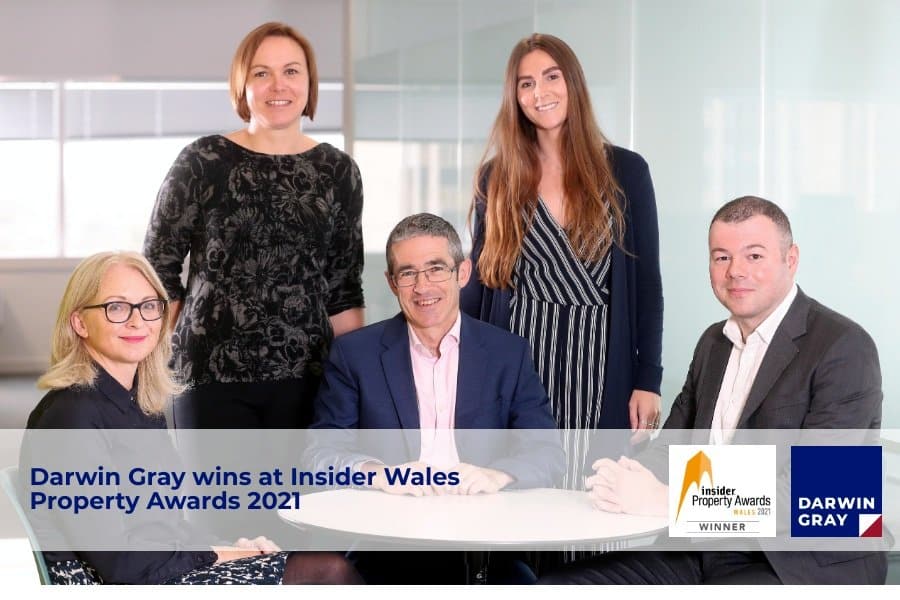 Darwin Gray is one of the winners in the Commercial Development of the Year category for their work with Goodsheds and LoftCo.
Held on the 15th September at Cardiff City Hall, the awards celebrated the people and businesses who are pushing forward Wales' property and construction industry.
Simon Baston, Managing Director at LoftCo said:

"LoftCo are absolutely delighted that the Goodsheds scheme in Barry won the Commercial Development of the Year Award at Insider Property Evening last week. This is testament to many professionals working on a collaborative level over a 3-to-4 year period to bring the first independent High Street to the UK."
"]Many thanks to the Local authority and Welsh Government for their continual assistance for the project, and to Darwin Gray and the many businesses involved in its continued success."]
Catherine Burke, Partner in Darwin Gray's Commercial Property team said:

"We are delighted to have won the Commercial Development Category at the 2021 Insider Property Awards. The team here at Darwin Gray have worked tirelessly through what has been a challenging year and a half, and we're proud to have been awarded this award as testament of all the hard work. Congratulations to all the other winners and finalists."
Darwin Gray also sponsored the business card draw at the event. For the full list of finalists and winners, take a look at the Insider Media Website here.
For more information about what services we provide, and how Darwin Gray's Commercial Property team can help you, get in touch today on 02920 829 100 for an initial free, no obligation conversation.