March 3, 2022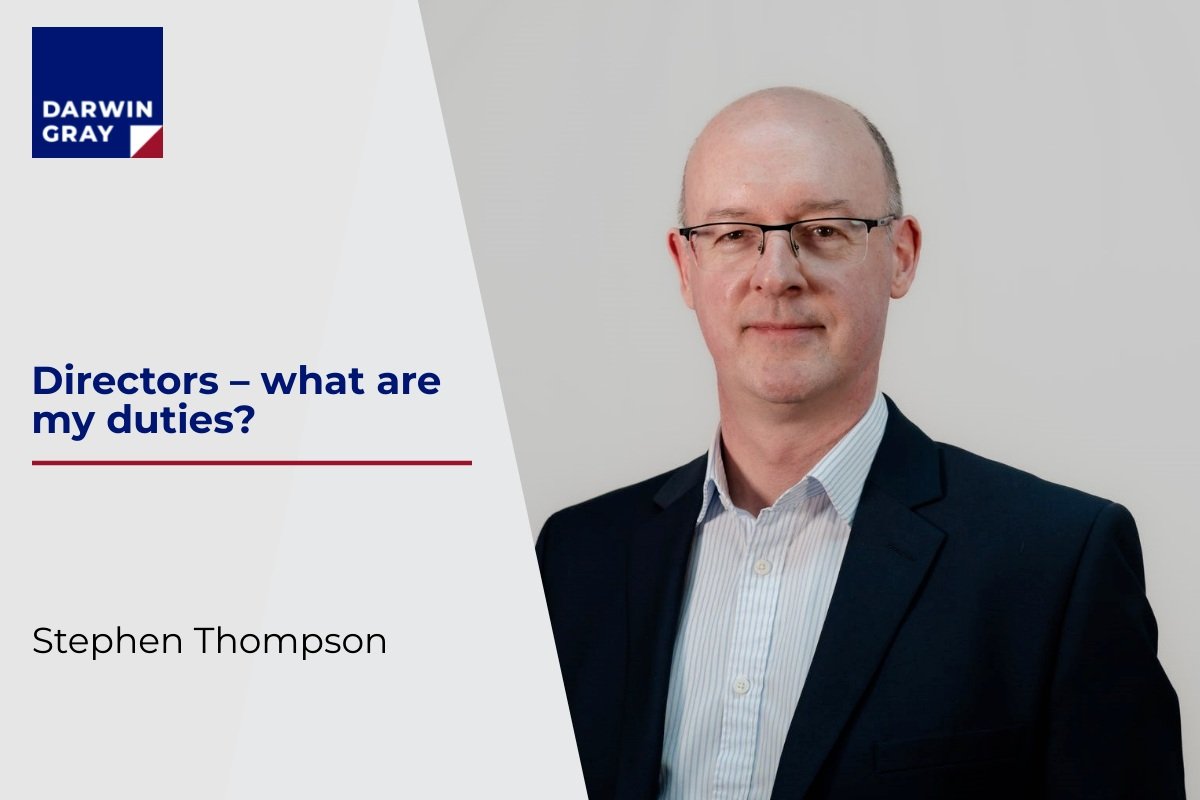 What is a director?
As a director you are responsible for managing the business. You are effectively an agent, in charge of managing day to day affairs and responsible for making the strategic and operational decisions of the company.
General management duties may include:
Making decisions for the benefit of the company and its shareholders

Maintaining internal records and the register at Companies House

Monitoring the company's financial position

Preparing and filing annual accounts and reports
Shareholders are the owners of the company and authorise the directors to manage the day to day decisions for running the company. However, there are some matters which require shareholder approval, such as:
Approving a director's long-term service contract

Approving substantial property transactions

Amending the company's articles of association

Authorising the allotment of shares

Disapplying shareholders' pre-emption rights
What are my duties as a director?
There are 7 general duties that you must undertake in your role as a director:
To avoid conflicts of interest – this may include situations where you have multiple directorships or you have personal interests such as being the majority shareholder. However, the situation may be regulated with authority from the board or the shareholders or it may even be pre-authorised in the company's articles. You should check the articles in any event to see what rules apply to conflict situations.
There are additional obligations for you as a director from other sources beyond the main duties. Some examples are:
ensuring that the company complies with its obligations relating to the health, safety and welfare at work of its workers, under health and safety legislation
How do I make decisions on behalf of the company?
Your decisions are usually taken during formal meetings of the board of directors (board meetings). These meetings usually follow the format according to the company's articles of association. It is a requirement to take minutes at these meetings and it is best practice to make a written record of all decisions, particularly decisions that may significantly affect the company.
Once a decision has been approved at a board meeting, a nominated director will be tasked with overseeing and implementing it.
What are the penalties if I breach my general duties?
Your general duties are owed to the company and not individual shareholders so it is the company itself which can take action against you should a duty be breached. Decision to take action would typically be made by the board or, in an insolvency situation, a liquidator. In certain circumstances, an individual shareholder or group of shareholders can also bring a claim against a director for breach of duty on behalf of the company.
Consequences of a breach can include an injunction, damages or compensation and sometimes, in certain situations, a criminal fine.
However, if you have acted in a way that is in breach of your general duties, there are solutions that may assist with the outcome, such as:
the shareholders could ratify the breach in certain circumstances

a court could grant you relief if it considers you acted honestly and reasonably

if you have directors and officer's insurance to cover you for any losses incurred
If you have any queries about the above or another related matter, please contact our Stephen Thompson on sthompson@darwingray.com or 07970 160166.